The Year of Our Lord 2019, April 14, Hosanna (Palm) Sunday
Liturgy of the Word pg. 284, Creed pg. 748
Anaphora of St. John Chrysostom, pg. 876
- Palm Sunday 9:30 am Liturgy and 11:30 am Liturgy
are offered for our parish members and for our children.
- Saturday April 13, 6:00 pm Liturgy will be offered as one year memorial for the repose of the soul of Yvonne Lahad as requested by her daughters Claude (Robert) Hitti and Elsie (Ghassan) Chawraba. May she rest in peace.
Palm Sunday Candles: Candles are available to purchase.
Did you know- You can watch inspirational video, movies and documentaries as well as access Catholic study material all or free? Go to
www.formed.org
and register for free using our parish code: HD4MK6
Last Week's Collections:

Saturday, 6:00 pm: $95

Sunday, 9:30 am: $445

Sunday, 11:30 am: $1,808

General Contributions: $395

Faith Direct, March 15: $6,810

Faith Direct,April 5: $7,509

FaithDirect

-- Auto Pay

Your commitment on a monthly basis helps us better plan and budget

.We couldn't make any of our activities without the contribution of many parishioners like you.Thank you! Kindly Consider your continuous monthly support by auto-pay, through

faithdirect.net

(it is safe and confidential) Parish Code: CA818

HOSANNA SUNDAY


Greeting / Thanksgiving- Phil 1:1-13
Paul and Timothy, slaves of Christ Jesus, to all the holy ones in Christ Jesus who are in Philippi, with the overseers and ministers: grace to you and peace from God our Father and the Lord Jesus Christ. I give thanks to my God at every remembrance of you, praying always with joy in my every prayer for all of you, because of your partnership for the gospel from the first day until now. I am confident of this, that the one who began a good work in you will continue to complete it until the day of Christ Jesus. It is right that I should think this way about all of you, because I hold you in my heart, you who are all partners with me in grace, both in my imprisonment and in the defense and confirmation of the gospel. For God is my witness, how I long for all of you with the affection of Christ Jesus. And this is my prayer: that your love may increase ever more and more in knowledge and every kind of perception, to discern what is of value, so that you may be pure and blameless for the day of Christ, filled with the fruit of righteousness that comes through Jesus Christ for the glory and praise of God. I want you to know, brothers and sisters, that my situation has turned out rather to advance the gospel, so that my imprisonment has become well known in Christ throughout the whole praetorium.

Entry into Jerusalem / The Coming of Jesus- Jn 12:12-22
On the next day, when the great crowd that had come to the feast heard that Jesus was coming to Jerusalem, they took palm branches and went out to meet him, and cried out: "Hosanna! Blessed is he who comes in the name of the Lord, even the king of Israel." Jesus found an ass and sat upon it, as is written: "Fear no more, O daughter Zion; see, your king comes, seated upon an ass's colt." His disciples did not understand this at first, but when Jesus had been glorified they remembered that these things were written about him and that they had done this for him. So the crowd that was with him when he called Lazarus from the tomb and raised him from death continued to testify. This was also why the crowd went to meet him, because they heard that he had done this sign. So the Pharisees said to one another, "You see that you are gaining nothing. Look, the whole world has gone after him." Now there were some Greeks among those who had come up to worship at the feast. They came to Philip, who was from Bethsaida in Galilee, and asked him, "Sir,
we would like to see Jesus." Philip went and told Andrew; then Andrew and Philip went and told Jesus.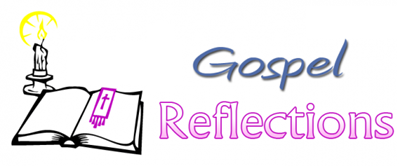 Palm Sunday and Passion Week
Phil 1:1-13
Margaret Ghosn mshf

The most solemn and holy week has arrived. Commencing with Palm Sunday, we move through the week commemorating Jesus' last supper, agony in the Garden of Gethsemane, the arrest, imprisonment and condemnation, his lashings, crowning with thorns, carrying the cross along the road of Golgotha, enduring agony, subjected to verbal and physical abuse, to be finally crucified then taken down and buried.
A birth that commenced with glad tidings, now ends in bitter grief. It was a life lived in love and rewarded with hatred. Yet we know that it was all for something special and that the story does not end in death and sorrow.
Paul writes in his Letter to the Philippians, 'And this is my prayer, that your love may overflow . . . so that on the day of Christ you may be pure and blameless' (vs 9-10). To overflow with love, that was the life of Jesus and nothing would stop that flow – not even hatred, a false trial, or a death sentence. We are called to such an overflowing love.
Will we give our lives over to love? Can we commit our entire being to God? May God's will, not ours, be done, now and always, forever and ever. Amen
CONFESSIONS:
Before Liturgy
WEDDINGS:
Allow 6 months
BAPTISMS:
Allow 1 month.
Pastor: Msgr. Antoine Bakh

email: fr.bakh@johnmaron.org




Pastoral Assistant: Eliane Cury

email: elianecury@johnmaron.org

Administrative Assistant: Marale Kanaan

email: secretary@johnmaron.org




Subdeacon: Charles Doche (949) 939-4113

Sr. Laure Attieh: 657-262-8136

Sr. Martha Mechleb: 657-262-8316




Council: Fady Garabet: 626- 622-7149

Stewardship: Bob Hamra Jr. 714-520-3222

LITURGICAL

Head Ushers: Joseph Yezbak & Tony Khoury

Choir: Dr. Anthony Elkhoueiry

League: Marlize Ayoub, marlize05@hotmail.com

Women's Society: Shirley Bayeh

Young Adults: Michael Chaoui

Youth Group: Andrea Doche 949- 648-9425

Kids Club: M Kamel,

Rima Abi-Abdallah & Rita Tabet

Parish Outreach: Holly Risha 562- 900-7270

Religious Education: Marie Therese Abboud

(714) 615-8952

Arabic Classes: Dr. Marlize Ayoub 714-402-1644

Kitchen Committee: Gine Lazo (714) 322-5219