The Year of Our Lord 2019, Feb. 10, Sunday of the Priests
Liturgy of the Word pg. 147, Creed pg. 748
Anaphora of St. Sixtus, pg. 856
- Sunday 9:30 am Liturgy is offered for your intentions
-
Sunday 11:30 am Liturgy
is offered as a memorial for the repose of the soul of Claire Schoucair Wakim, as requested by her son, Dr. Paul (Connie) Wakim and family. She passed away last week in Lebanon. We offer our sincere condolences to her loved ones. May she rest in God's peace.
Weekday Liturgy
- Monday, Feb 11, 6:30pm
- Wednesday, Feb 13, 7:00 pm
- Thursday, Feb 14, 7:00 pm
- Friday, Feb 15, 7:00 pm
- Saturday, Feb 16, 6:00 pm
Condolences & Funeral Notice
Gladys Marie (Tooley) Farrage passed away peacefully, surrounded by her loving family, on Jan. 28, 2019, in Palm Desert, California. She was 93 years old. Gladys was a beloved mother, aunt and "Tito" to many. She loved her family with her whole heart and worked hard to learn and grow along with her children and champion their dreams.
She is survived by her devoted children, Christine Pruette, Lisa Farrage-Johnson (Peter), Tom Farrage Jr., John Farrage, and Meg Farrage; 9 grandchildren, 6 great-grandchildren, as well as her brother, Jimmy Tooley and all her relatives.
A rosary will be held on February 15, 2019, at 10:00 a.m. followed by a memorial service and Mass at 11:00 a.m. both at St. Joan of Arc Catholic Church in Blythe, California. A reception will be held at the Elks Club in Blythe, California after the services.
Parish Outreach
What is the Parish Outreach Committee?
The Parish Outreach Committee was established two years ago in order to organize and lead the spiritual activities that were done in the parish that year. These included home gatherings, prayer and discussion, as well at the Alpha Sessions that took place at church. The mission of this committee is to aid in the pastor's vision in creating a welcoming and friendly parish that is oriented towards spiritual renewal and discipleship, and to help reach out to parish members and others to bring them to experience a fuller discipleship in Christ, in particular those who come less often.
What is the Outreach Committee doing now?
Over the past year, three members of the outreach committee were tasked with learning how to train other leader to conduct home prayer and discussion groups. An organization called Evangelical Catholic mentored them through both personal contact as well as hundreds of hours of study using online learning modules. Then, the three leaders that were tasked with this duty worked with other members of the Outreach Committee to train them in how to facilitate home prayer and discussion sessions. Eight leaders are now ready to reach out to parishioners and affiliated persons to invite them to their homes for small private group gatherings during lent. Other individuals will have one-time sessions for larger public groups. Over the next few weeks you will hear more about the activities that are being planned. We ask for your prayers.

The topic of our discussion this Sunday with Joe Waked is:Why be Catholic and not just Christian? We will start with this video:
https://youtu.be/jJCbCs-y1_k
Last Week's Collections:

Saturday, 6:00 pm: $201

Sunday, 9:30 am: $1,064

Sunday, 11:30 am: $1,517

Contributions: $1,400

FaithDirect

-- Auto Pay

Your commitment on a monthly basis helps us better plan and budget

.We couldn't make any of our activities without the contribution of many parishioners like you.Thank you! Kindly Consider your continuous monthly support by auto-pay, through

faithdirect.net

(it is safe and confidential) Parish Code: CA818

COMMEMORATION OF THE PRIESTS SUNDAY

1 Timothy 4:6-16—Counsel to Timothy
If you will give these instructions to the brothers and sisters, you will be a good
minister of Christ Jesus, nourished on the words of the faith and of the sound
teaching you have followed. Avoid profane and silly myths. Train yourself for devotion, for, while physical training is of limited value, devotion is valuable in every
respect, since it holds a promise of life both for the present and for the future. This
saying is trustworthy and deserves full acceptance. For this we toil and struggle,
because we have set our hope on the living God, who is the savior of all, especially
of those who believe. Command and teach these things. Let no one have contempt
for your youth, but set an example for those who believe, in speech, conduct, love,
faith, and purity. Until I arrive, attend to the reading, exhortation, and teaching. Do
not neglect the gift you have, which was conferred on you through the prophetic
word with the imposition of hands of the presbyterate. Be diligent in these matters;
be absorbed in them, so that your progress may be evident to everyone. Attend to
yourself and to your teaching; persevere in both tasks, for by doing so you will
save both yourself and those who listen to you.

Luke 12:42-48—Vigilant and Faithful Servants
"Who, then, is the faithful and prudent steward whom the master will put in charge
of his servants to distribute the food allowance at the proper time? Blessed is that
servant whom his master on arrival finds doing so. Truly, I say to you, he will put
him in charge of all his property. But if that servant says to himself, 'My master is
delayed in coming,' and begins to beat the menservants and the maidservants, to
eat and drink and get drunk, then that servant's master will come on an unexpected
day and at an unknown hour and will punish him severely and assign him a place
with the unfaithful. That servant who knew his master's will but did not make
preparations nor act in accord with his will shall be beaten severely; and the servant
who was ignorant of his master's will but acted in a way deserving of a severe
beating shall be beaten only lightly. Much will be required of the person entrusted
with much, and still more will be demanded of the person entrusted with more."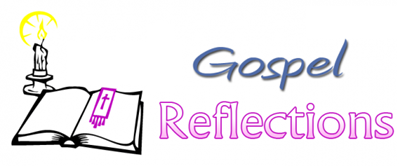 Week of Priests1 Tim 4:6-16
Margaret Ghosn mshf
The next three weeks in the Maronite Lectionary are dedicated to the different members of the Church. This first week is for the priests and our Reading is taken from the First Letter to Timothy.
The passage outlines what it means to be a good minister of Jesus Christ. While the purpose here is to instruct the priests, we are all baptized into the priesthood of believers and all can take on these attributes. So let's see what they are . . .
Train yourself in godliness (v7)

Toil and struggle (v10)

Have your hope set on the living God (v10)

Set an example in speech and conduct, in love, in faith, in purity (v12)

Give attention to public reading of scripture, to exhorting, to teaching (v13)

Do not neglect the gift that is in you (v14)

Pay close attention to yourself and to your teaching (v16)
The list is quite extensive and demanding, but so is the call to be a minister for Christ. The responsibility is on our shoulders. If we are Christian and we love Christ, we can only honor that loving relationship by becoming more and more in God's image day by day. That is the calling of each priest. That is the calling of each person. Amen
CONFESSIONS:
Before Liturgy
WEDDINGS:
Allow 6 months
BAPTISMS:
Allow 1 month.
Pastor: Msgr. Antoine Bakh

email: fr.bakh@johnmaron.org




Pastoral Assistant: Eliane Cury

email: elianecury@johnmaron.org

Administrative Assistant: Marale Kanaan

email: secretary@johnmaron.org




Subdeacon: Charles Doche (949) 939-4113

Sr. Laure Attieh: 657-262-8136

Sr. Martha Mechleb: 657-262-8316




Council: Dr. Robby Ayoub 714 402-0090

Stewardship: Bob Hamra Jr. 714-520-3222

Head Ushers: Joseph Yezbak & Tony Khoury

Choir: Dr. Anthony Elkhoueiry

League: Marlize Ayoub, marlize05@hotmail.com

Women's Society: Shirley Bayeh

Young Adults: Michael Chaoui

Youth Group: Andrea Doche 949- 648-9425

Kids Club: M Kamel,

Rima Abi-Abdallah & Rita Tabet

Parish Outreach: Holly Risha 562- 900-7270

Religious Education: Marie Therese Abboud

(714) 615-8952

Arabic Classes: Dr. Marlize Ayoub 714-402-1644

Kitchen Committee: Gine Lazo (714) 322-5219