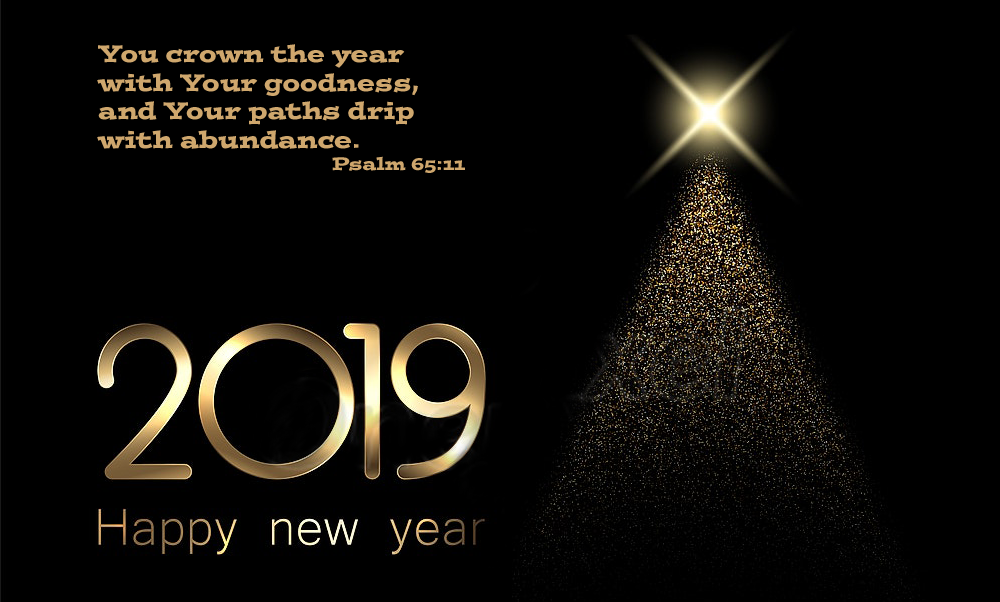 The Year of Our Lord 2018, Dec. 30, The Finding of Our Lord in the Temple
Liturgy of the Word pg. 87, Creed pg. 748
Anaphora of The Twelve Apostles, pg. 754
- Sunday 9:30 am and 11:30 am Liturgies are offered for your intentions.

- Next Sunday, Jan 6, 11:00 am Liturgy will be offered as a memorial

for Khalil Toubeh as requested by his family.
May he rest in eternal peace
Weekday Liturgy
- Tuesday, Jan 1, 11:30 am - New Year's Day Liturgy
- Wednesday, Jan 2, 7:00 pm
- Thursday, Jan 3, 7:00 pm

- Friday, Jan 4, 7:00 pm

- Saturday Jan 5, 6:00 pm
MYO Retreat parent meeting Sunday January 6th in the library after 11:30 Liturgy.
Last Week's Collections:

Sunday vigil, 6:00 pm: $156

Sunday, 9:30 am: $659

Sunday, 11:30 am: $1,266

Contributions: $2,555

Christmas collection: $4,222 & $1,374

Faith Direct - Dec 15: $4,010

Note regarding stipends:

Stipends are honorariums given to the priest for a religious service, or to a vocalist or instrumentalist or to a speaker. Stipends are given to the individual directly and cannot be mixed with donations to the church. Stipends or gifts cannot be received through Faith Direct or by a check made out to the church. If they are not given directly they will not be accepted but will be considered as contributions to the church or for the poor fund.

When are stipends required?

Stipends are not required to be given to a minister for a religious service. However, it is customary to give a stipend to a priest or others who are engaged in a religious service. It is only required to give an agreed upon stipend to a vocalist or instrumentalist for private ceremonies such as weddings. In addition, a donation to the church is appropriate.

FaithDirect

-- Auto Pay

Your commitment on a monthly basis helps us better plan and budget

.We couldn't make any of our activities without the contribution of many parishioners like you.Thank you! Kindly Consider your continuous monthly support by auto-pay, through

faithdirect.net

(it is safe and confidential) Parish Code: CA818

THE FINDING OF THE LORD IN THE TEMPLE

Hebrew 7:11-19—Melchizedek, a Type of Christ
If, then, perfection came though the levitical priesthood, on the basis of which the people received the law, what need would there still have been for another priest to arise according to the order of Melchizedek, and not reckoned according to the order of Aaron? When there is a change of priesthood, there is necessarily a change of law as well. Now he of whom these things are said belonged to a different tribe, of which no member ever officiated at the altar. It is clear that our Lord arose from Judah, and in regard to that tribe Moses said nothing about priests. It is even more obvious if another priest is raised up after the likeness of Melchizedek, who has become so, not by a law expressed in a commandment concerning physical descent but by the power of a life that cannot be destroyed. For it is testified: "You are a priest forever according to the order of Melchizedek." On the one hand, a former commandment is annulled because of its weakness and uselessness, for the law brought nothing to perfection; on the other hand, " a better hope is introduced, through which we draw near to God.

Luke 2:41-52—The Boy Jesus in the Temple
Each year his parents went to Jerusalem for the feast of Passover, and when he was twelve years old, they went up according to festival custom. After they had completed its days, as they were returning, the boy Jesus remained behind in Jerusalem, but his parents did not know it. Thinking that he was in the caravan, they journeyed for a day and looked for him among their relatives and acquaintances, but not finding him, they returned to Jerusalem to look for him. After three days they found him in the temple, sitting in the midst of the teachers, listening to them and asking them questions, and all who heard him were astounded at his understanding and his answers. When his parents saw him, they were astonished, and his mother said to him, "Son, why have you done this to us? Your father and I have been looking for you with great anxiety." And he said to them, "Why were you looking for me? Did you not know that I must be in my Father's house?" But they did not understand what he said to them. He went down with them and came to Nazareth, and was obedient to them; -. and his mother kept all these things in her heart. And Jesus advanced in wisdom and age and favor before God and man.

Tuesday, Jan 1
The Circumcision Of The Lord Jesus

Ephesians 2:11-22 One in Christ
Therefore remember that at one time you Gentiles in the flesh, called the uncircumcision by those who called "the circumcision", which is done in the flesh by human hands, were at that time without Christ, alienated from the community of Israel and strangers to the covenants of promise, without hope and without God in the world. But now in Christ Jesus you who once were far off have become near by the blood of Christ. For he is our peace; he who made both one and broke down the dividing wall of enmity, through his flesh, abolishing the law with its commandments and legal claims, that he might create in himself one new person in place of the two, thus establishing peace, and might reconcile both with God, in one body, through the cross, putting that enmity to death by it.
He came and preached peace to you who were far off and peace to those who were near, for through him we both have access in one Spirit to the Father. So then you are no longer strangers and sojourners, but you are fellow citizens with the holy ones and members of the household of God, built upon the foundation of the apostles and prophets, with Christ Jesus himself as the capstone. through him the whole structure is held together and grows into a temple sacred in the Lord; in him you also are being built together into a dwelling place of God in the Spirit.

Luke 2:21-24 Circumcision / Presentation
When eight days were completed for his circumcision, he was named Jesus, the name given him by the angel before he was conceived in the womb. When the days were completed for their purification according to the law of Moses, they took him up to Jerusalem to present him to the Lord just as it is written in the law of the Lord, "Every male that opens the womb shall be consecrated to the Lord," and to offer the sacrifice of "a pair of turtledoves or two young pigeons," in accordance with the dictate in the law of the Lord.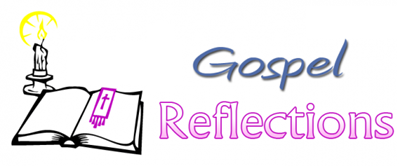 A young Jesus
Luke 2:41-52
Margaret Ghosn mshf

A young Jesus decides to stay in Jerusalem because he was drawn to the temple and its activities.
When we read this passage have we really stopped to reflect on how such a story is very different from our experiences today? Mary and Joseph don't seem worried that they hadn't seen their son for an entire day, 'assuming that he was in the group of travellers' (v44). Imagine that scene today. If parents don't know where their child is for a minute they would panic and go mad.
The fact Mary and Joseph were not frazzled by Jesus' absence for a day was because life was much more communal and safe back then. People resided in villages which were tight knit. Everyone knew everybody else. Children played outdoors all day with each other, friends were always there, there were plenty of cousins and neighbors new everybody else's business. It was a communal spirit, where people visited one another, ate together, celebrated together and did not stand on ceremony. Life was simple and good. So Mary and Joseph trusted that Jesus was in good hands as they traveled a day's journey back home.
Today the reality is very different. Many children grow up with much fewer siblings, little or no cousins, friends are only seen at school and most people have probably never been over to their neighbors. Adults are not so easily trusted especially alone with children. Unfortunately, there are too many stories of child abuse. Parents have become over protective of their children and all too often fill a child's life with possessions and empty their lives of relationships and important experiences.
Today's Gospel encourages parents to allow children to grow, to pursue interests, to explore and to trust in God. Amen.
CONFESSIONS:
Before Liturgy
WEDDINGS:
Allow 6 months
BAPTISMS:
Allow 1 month.
Pastor: Msgr. Antoine Bakh

email: fr.bakh@johnmaron.org




Pastoral Assistant: Eliane Cury

email: elianecury@johnmaron.org

Administrative Assistant: Marale Kanaan

email: secretary@johnmaron.org




Subdeacon: Charles Doche (949) 939-4113

Sr. Laure Attieh: 657-262-8136

Sr. Martha Mechleb: 657-262-8316




Council: Dr. Robby Ayoub 714 402-0090

Stewardship: Bob Hamra Jr. 714-520-3222

Head Ushers: Joseph Yezbak & Tony Khoury

Choir: Dr. Anthony Elkhoueiry

League: Marie Ghanimeh marieghanimeh@gmail.com

Women's Society: Rita Khattar 562-773-8994

Young Adults: Tarah Boustani

Youth Group: Andrea Doche 949- 648-9425

Kids Club: Dr. Michel Kamel & Rima Abi-Abdallah

Parish Outreach: Holly Risha 562- 900-7270

Religious Ed: Marie Therese Abboud

(714) 615-8952

Arabic Classes: Dr. Marlize Ayoub 714-402-1644

Kitchen Committee: Gine Lazo (714) 322-5219