The Year of Our Lord 2018, December 2, Visitation of to the Virgin to Elizabeth
Liturgy of the Word pg. 38, Creed pg. 748
Anaphora of Saint Mark, pg. 835
- Sunday 9:30 am Liturgy and 11:30 am Liturgy are offered for your intentions.

- Next Sunday, Dec 9, 11:30 am Liturgy will be offered for the repose of the soul of Deacon Al Harb, as requested by his family. May he rejoice in the Kingdom of Heaven.
- Second collection for Maronite Patriarchal Charities
Weekday Liturgy
- Monday, Dec. 3, 6:30 pm
- Wednesday, Dec 5, 7:00 pm
- Thursday, Dec 6, 7:00 pm

- Friday Liturgy, Dec 7, 7:00 pm, Sacred Heart, Immaculate Conception Eve.

- Saturday Dec 8, 6:00 pm, Immaculate Conception, Holy Day of Obligation
Capital Fund Raising: This year, we could not hold the Capital Fund Dinner due to scheduling conflicts. However, our parish still needs to raise the planed-on funds. Please consider a generous donation to the parish so we can continue to build upon the past. Don't forget that we still have a sizable mortgage of 2.25 million. We are also continually improving the usability of the property and the security. For inquiries please contact Msgr. Bakh or Mr. Edward Salem, who is chairman of the Capital fundraising. May the Lord bless you for your sacrifices.

For parents of religious education students:
At 10:30 on Sunday, December 9th and 16th,
We will be having a discussion group for all the parents of our religious education children. These discussions will take place in the church where we will watch a short, 5 minute video, followed by lively discussions.
Please grab your coffees and join us as soon as Mass ends.
These discussions will resume after New Years on the first 3 Sundays of January. Same time.Same place.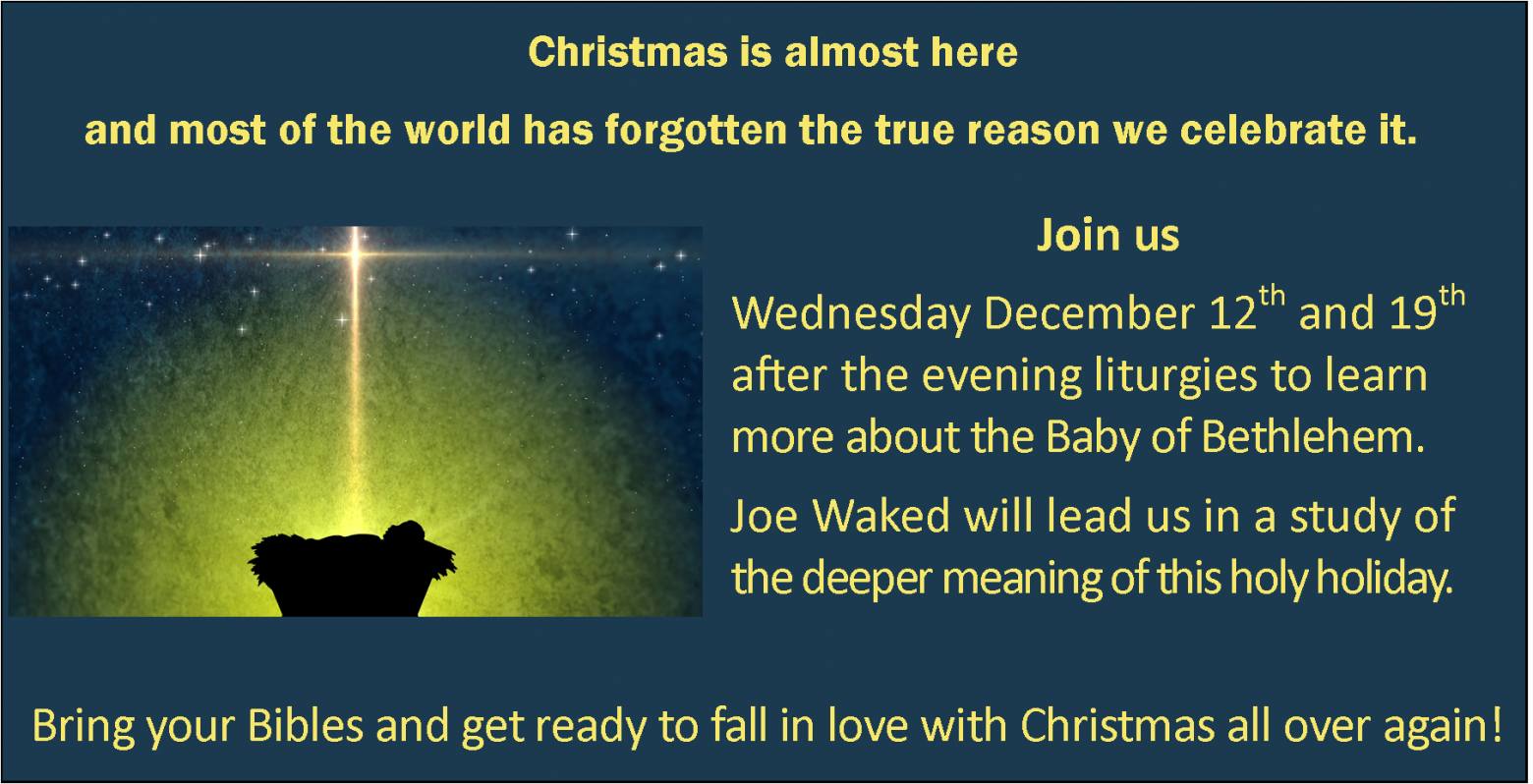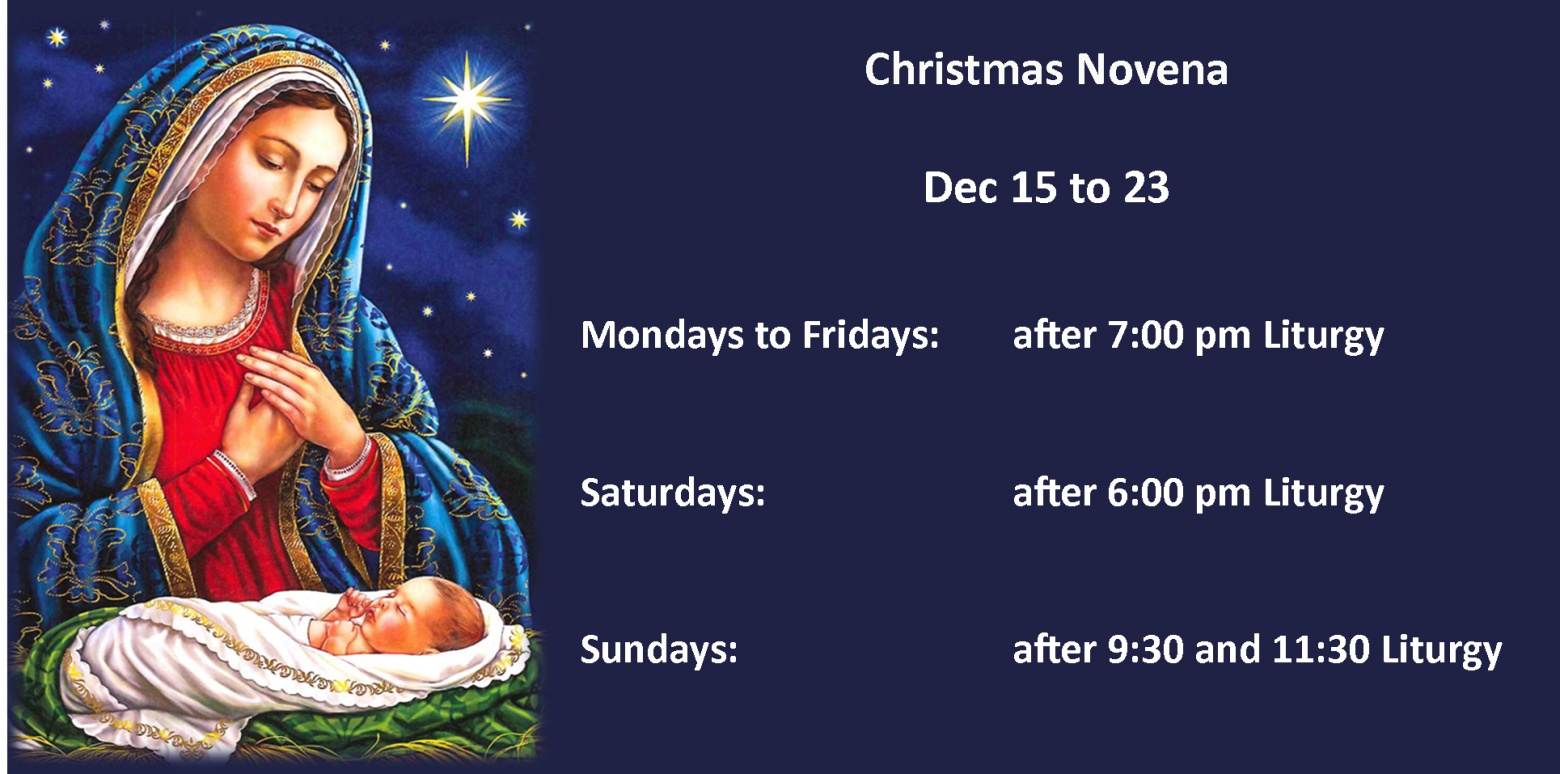 MYO Retreat
Las Vegas March 15-17, 2019
Our MYO is ages 13-17. Regional MYO Retreats accept 12-18 year-olds.
Discounted registration deadline is December 17, 2018.
For more information and registration please click
HERE
For inquiries please contact the Andrea Doche or the MYO Office.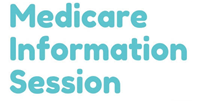 On December, Wednesday, December 5, 11:00 am there will be a Medicare broker from a sister church to explain Medicare and how it works and what kind of options you have available. So if you are taking care of an elderly parent, you are over 65 or about to turn 65, You've been disabled for 2 years and are on Medicare, come to find out how Medicare works and what kind of options you have. Amanda Monsur-Kudratov is a retirement specialist that can answer your question. If you have any questions before then please call her (714)699-3500 she will be happy to answer your questions. Please RSVP at the church office.
Last Week's Collections:

Sunday vigil, 6:00 pm: $218

Sunday, 9:30 am: $772

Sunday, 11:30 am: $1083

Contributions: $1650

Faith Direct (Nov 15): $3217

Note regarding stipends:

Stipends are honorariums given to the priest for a religious service, or to a vocalist or instrumentalist or to a speaker. Stipends are given to the individual directly and cannot be mixed with donations to the church. Stipends or gifts cannot be received through Faith Direct or by a check made out to the church. These will not be accepted but will be considered as contributions to the church or for the poor fund.

When are stipends required?

Stipends are not required to be given to a minister for a religious service. However, it is customary to give a stipend to a priest or others who are engaged in a religious service. It is only required to give an agreed upon stipend to a vocalist or instrumentalist for private ceremonies such as weddings. In addition, a donation to the church is appropriate.

FaithDirect

-- Auto Pay

Your commitment on a monthly basis helps us better plan and budget

.We couldn't make any of our activities without the contribution of many parishioners like you.Thank you! Kindly Consider your continuous monthly support by auto-pay, through

faithdirect.net

(it is safe and confidential) Parish Code: CA818

THE VISITATION OF THE VIRGIN TO ELIZABETH

Ephesians 1:1-1— Salutation / The Father's Plan of Salvation
Paul, an apostle of Christ Jesus by the will of God to the holy ones who are in Ephesus faithful in Christ Jesus: grace to you and peace from God our Father and the Lord Jesus Christ. Blessed be the God and Father of our Lord Jesus Christ, who has blessed us in Christ with every spiritual blessing in the heavens, as he chose us in him, before the foundation of the world, to be holy and without blemish before him. In love he destined us for adoption to himself through Jesus Christ, in accord with the favor of his will, for the praise of the glory of his grace that he granted us in the beloved. In him we have redemption by his blood, the forgiveness of transgressions, in accord with the riches of his grace that he lavished upon us. In all wisdom and insight, he has made known to us the mystery of his will in accord with his favor that he set forth in him as a plan for the fullness of times, to sum up all things in Christ, in heaven and on earth. In him we were also chosen, destined in accord with the purpose of the One who accomplishes all things according to the intention of his will, so that we might exist for the praise of his glory, we who first hoped in Christ. In him you also, who have heard the word of truth, the gospel of your salvation, and have believed in him, were sealed with the promised Holy Spirit, which is the first installment of our inheritance toward redemption as God's possession, to the praise of his glory.

Luke 1:39-45—The Visitation
During those days Mary set out and traveled to the hill country in haste to a town of Judah, where she entered the house of Zechariah and greeted Elizabeth. When Elizabeth heard Mary's greeting, the infant leaped in her womb, and Elizabeth, filled with the Holy Spirit, cried out in a loud voice and said, "Most blessed are you among women, and blessed is the fruit of your womb. And how does this happen to me, that the mother of my Lord should come to me? For at the moment the sound of your greeting reached my ears, the infant in my womb leaped for joy. Blessed are you who believed that what was spoken to you by the Lord would be fulfilled."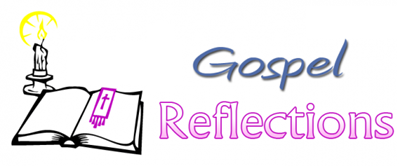 Visitation to Elizabeth
Eph 1:1-14
Margaret Ghosn mshf
As we prepare for the Birth of our Lord, this Sunday's focus is on the Visitation to Elizabeth by Mary. Our First Reading is taken from the Letter of Paul to the Ephesians.
The encounter between Mary and Elizabeth is filled with great joy, love and hope. It also serves to remind us that God has plans for everyone – for Mary and Joseph, and for Zechariah and Elizabeth – and for each one of us. The Reading from the Ephesians expresses thus understanding that each of us is important.
Paul uses wonderful terms such as:

Blessed us in Christ with every spiritual blessing – v3

Chose us in Christ before the foundation of the world to be holy and blameless before him in love – v4

He destined us for adoption as his children through Jesus Christ – v5

His glorious grace that he freely bestowed on us – v6

In him we have redemption through his blood, the forgiveness of our trespasses, according to the riches of his grace – v7

He has made known to us the mystery of his will – v9

Were marked with the seal of the promised Holy Spirit – v13

The pledge of our inheritance towards redemption as God's own people – v14
It is a litany of blessings, a hymn of praise, a message of love, an invitation to participation, a herald of good news, and a celebration of love. Yes, God has a purpose for each of us – just like Mary and Elizabeth. God has wonderful plans, an exciting vision, God blesses us with love and hope. God calls us and gifts us with grace abundantly. Amen
CONFESSIONS:
Before Liturgy
WEDDINGS:
Allow 6 months
BAPTISMS:
Allow 1 month.
Pastor: Msgr. Antoine Bakh

email: fr.bakh@johnmaron.org




Pastoral Assistant: Eliane Cury

email: elianecury@johnmaron.org

Administrative Assistant: Marale Kanaan

email: secretary@johnmaron.org




Subdeacon: Charles Doche (949) 939-4113

Sr. Laure Attieh: 657-262-8136

Sr. Martha Mechleb: 657-262-8316




Council: Dr. Robby Ayoub 714 402-0090

Stewardship: Bob Hamra Jr. 714-520-3222

Head Ushers: Joseph Yezbak & Tony Khoury

Choir: Dr. Anthony Elkhoueiry

League: Marie Ghanimeh marieghanimeh@gmail.com

Women's Society: Rita Khattar 562-773-8994

Young Adults: Tarah Boustani

Youth Group: Andrea Doche 949- 648-9425

Kids Club: Dr. Michel Kamel & Rima Abi-Abdallah

Parish Outreach: Holly Risha 562- 900-7270

Religious Ed: Marie Therese Abboud

(714) 615-8952

Arabic Classes: Dr. Marlize Ayoub 714-402-1644

Kitchen Committee: Gine Lazo (714) 322-5219