The Year of Our Lord 2018, October 7, Fourth Sunday after Holy Cross
Liturgy of the Word pg. 606, Creed pg. 748
Anaphora of The Twelve Apostles, pg. 754
- Sunday 9:30am is offered for your intentions.
- Sunday, 11:30am Liturgy is offered as a 40-day memorial for the repose of the soul of William Tomp, as requested by his wife, Violet, and Son, Alfred, and family. May he rest in the peace of Christ.
- Next Sunday, Feb 14, 11:30am Liturgy will be offered as a 40-day memorial for the repose of the soul of Laurice Eid Chidiac, as requested by her sons, and daughters and family. May she rest in the heavenly kingdom.

Weekday Liturgy:


- Wednesday, October 10, 7:00pm
- Thursday, October 11, 7:00pm with Adoration till 8:00pm.
- Friday, October 12, 7:00pm
- Saturday, October 13, 6:00pm
Announcements & Notes:

Sunday, Oct. 7:
Youth Group Parents Meeting- after 11:30am Liturgy in the library.
Saturday, Nov 17: Save the Date: Capital Fund Dinner.
See Details Inside On:
Mentoring


Help with College applications

Leadership Discussion- October 11

Charity Fall Wine Festival- Oct 20

Religion Classes, Arabic Classes & Kids Club schedule
Leadership
St. John Maron Church
October 11, 2018 – 7:30 p.m.
Discussion Session 1: The Road to Self-Discovery: Call 714 767 1740 for info and to reserve a place.
The first step in becoming an effective leader is to "Know Thyself". How can we lead, or cope without understanding our self.
Too often today, we encounter situations of moral and ethical dimensions without a clear reference point for resolution. The days of black and white have long disappeared. The vast area of greys faces us daily. How do we resolve them?
This is the first in a set of discussion sessions to discuss issues and topics with relevance to our daily lives and experiences: within a Catholic reference. There will be a stage setting set of remarks meant to provoke thought and discussion: THIS IS NOT A LECTURE SESSION.
The discussion sessions are open to High School Graduates through age 35.
Moderator: Ed Salem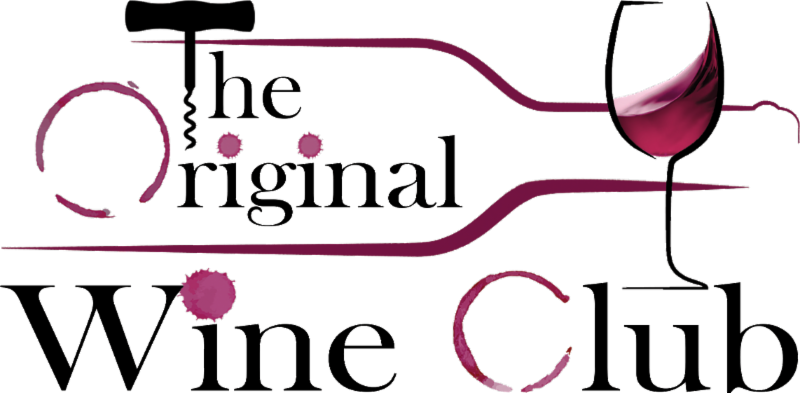 Charity Fall Wine & Spirit Festival
October 20th 2018,
2:00 - 5:00 PM
1431 S. Village Way
Santa Ana, CA 92705
The cost is $25 per person
100% of this registration fee will be donated back to St. John Maron Church
Please follow the link and select "St. John Maron" from among the non-profits listed.
Make a fun day out of your donation to our church! Unwind, uncork and enjoy over 100 Wines, Beers, and Spirits!
Some dates have Dabke or Choir at 2:00pm
For more information contact Dr. Marlize Ayoub at (714) 402-1644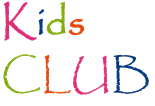 For more information contact
Michel Kamel at (949) 466-7104

Fourth Sunday after Holy Cross

1Thessalonians 5:1-11 — Vigilance
Concerning times and seasons, you have no need for anything to be written to you. For you yourselves know very well that the day of the Lord will come like a thief at night. When people are saying, "Peace and security, "then sudden disaster comes upon them, like labor pains upon a pregnant woman, and they will not escape. But you, brothers and sisters, are not in darkness, for that day to overtake you like a thief. For all of you are children of the light and children of the day. We are not of the night or of darkness. Therefore, let us not sleep as the rest do, but let us stay alert and sober. Those who sleep go to sleep at night, and those who are drunk get drunk at night. But since we are of the day, let us be sober, putting on the breastplate of faith and love and the helmet that is hope for salvation. For God did not destine us for wrath, but to gain salvation through our Lord Jesus Christ, who died for us, so that whether we are awake or asleep we may live together with him. Therefore, encourage one another and build one another up, as indeed you do.

Matthew 24:45-51— The Faithful or the Unfaithful Servant
"Who, then, is the faithful and prudent servant, whom the master has put in charge of his household to distribute to them their food at the proper time? Blessed is that servant whom his master on his arrival finds doing so. Amen, I say to you, he will put him in charge of all his property. But if that wicked servant says to himself, 'My master is long delayed, 'and begins to beat his fellow servants, and eat and drink with drunkards, the servant's master will come on an unexpected day and at an unknown hour and will punish him severely and assign him a place with the hypocrites, where there will be wailing and grinding of teeth.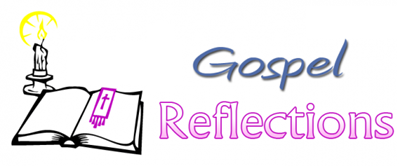 October 7, 2018
4th week after Holy Cross

Mt 24:45-51
Good management

There is no justification for greed, violence or exploitation. In this Sunday Gospel, Jesus makes it clear that humanity is important and the dignity and respect of each individual matters.
Jesus offers the scenario of a master who puts in charge of his household a slave. Now putting in charge means there are expectations. Often such expectations include success, efficiency, profit making, and ensuring business as usual. Lower down on the scale ranks expectations of relationships, mutual respect etc. Yet for Jesus the 'wise slave' is the one who gives 'the other slaves their allowance of food at the proper time' (v45). It's not about improving the company's financial situation. It is about providing the basic necessities to others and developing respectful relationships. This matters most, for without the support of others, nothing gets done, and work becomes tedious.
We don't need professional and motivational speakers and consultants and self-professed gurus to tell us how to run a business or be a successful company. Jesus gave us the answers long ago. The Gospel passage tells us all we need to know – caring for our employees makes a world of difference. Being on their level, respecting their rights, offering genuine concern, benefits one and all. Amen
Last Week's Collections:

Saturday, 6:00 pm: $101

Sunday, 9:30 am: $559

Sunday, 11:30 am: $1041

Contributions: $40

FaithDirect

-- Auto Pay

Your commitment on a monthly basis helps us better plan and budget

.We couldn't make any of our activities without the contribution of many parishioners like you.Thank you! Kindly Consider your continuous monthly support by auto-pay, through

faithdirect.net

(it is safe and confidential) Parish Code: CA818
CLERGY & STAFF

Pastor: Msgr. Antoine Bakh

email: fr.bakh@johnmaron.org

Pastoral Assistant: Eliane Cury

email: elianecury@johnmaron.org

Subdeacon: Charles Doche (949) 939-4113

Sr. Laure Attieh: 657-262-8136

Sr. Martha Mechleb: 657-262-8316

BOARDS

Council: Dr. Robby Ayoub 714 402-0090

Stewardship: Bob Hamra Jr. 714-520-3222

LITURGICAL

Head Ushers: Joseph Yezbak & Tony Khoury

Choir: Dr. Anthony Elkhoueiry

CLUBS

League: Marie Ghanimeh marieghanimeh@gmail.com

Women's Society: Rita Khattar 562-773-8994

Young Adults: Tarah Boustani

Youth Group: Andrea Doche 949- 648-9425

Kids Club: Dr. Michel Kamel, Rania Khoury




COMMITTEES

Parish Outreach: Holly Risha 562- 900-7270

Religious Ed: Marie Therese Abboud

(714) 615-8952

Arabic Classes: Dr. Marlize Ayoub 714-402-1644

Kitchen Committee: Gine Lazo (714) 322-5219
CONFESSIONS:
Before Liturgy
WEDDINGS:
Allow 6 months
BAPTISMS:
Allow 1 month.