The Year of Our Lord 2018, October 28, Seventh Sunday after Holy Cross
Liturgy of the Word pg. 606, Creed pg. 748
Anaphora of St. Sixtus, pg. 856
- Sunday 9:30 am 11:30 am Liturgies are offered for your intentions.



- Second collection: World Mission Sunday
Weekday Liturgy:


- Wednesday, October 31, 7:00pm
- Thursday, November 1, 7:00pm with Adoration till 8:00pm
- Friday, November 2, 7:00pm, Sacred Heart
- Saturday, Novemver 3, 6:00pm, Immaculate Heart
ALMA is sponsoring free flue shots Sunday, Oct. 28, after the 11:30am Liturgy.
Our Parking Lot will be Slurry-Sealed this Wednesday and Thursday. All vehicles that remain in the parking lot on Tuesday afternoon will be towed away. Vehicle access for those days will be through the old main entrance leading to the brick pavers; the gates will be opened.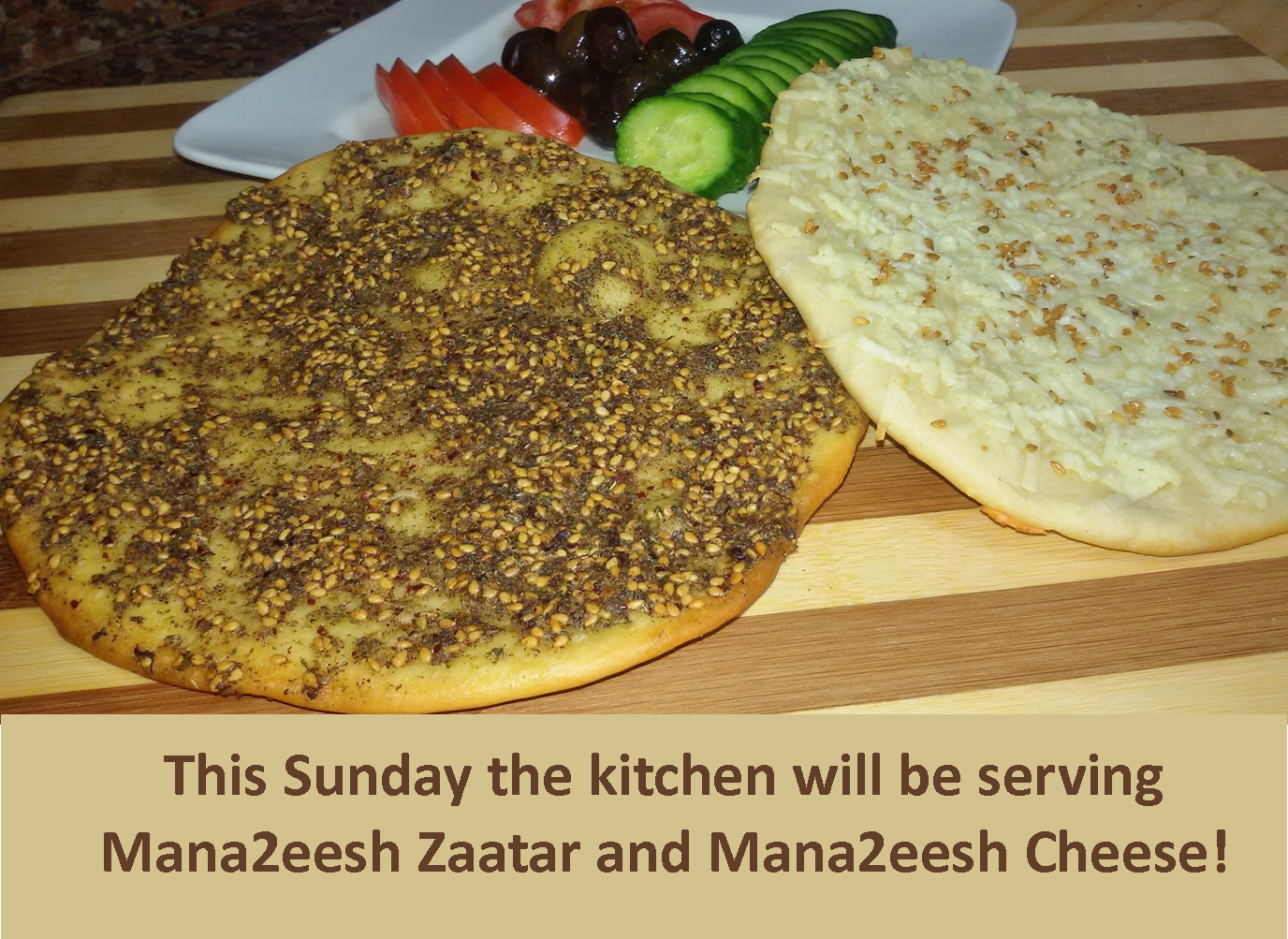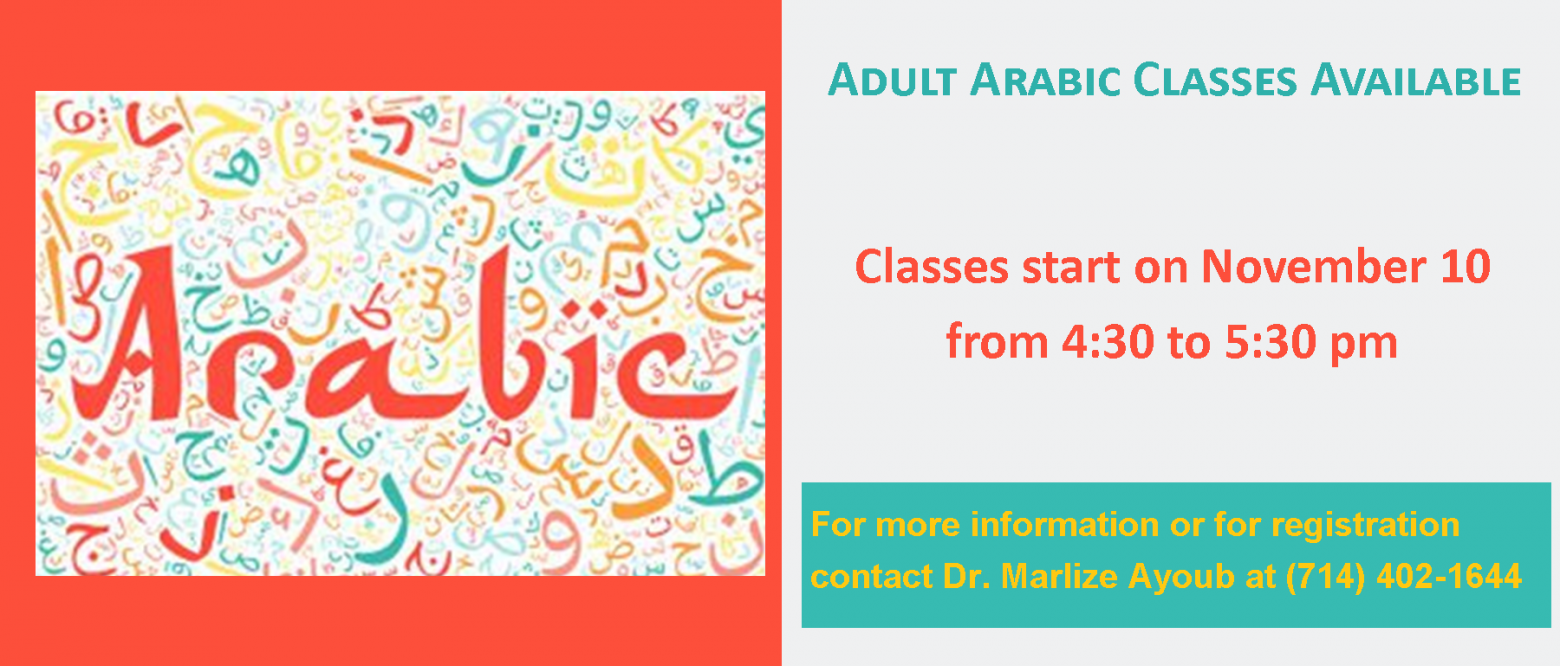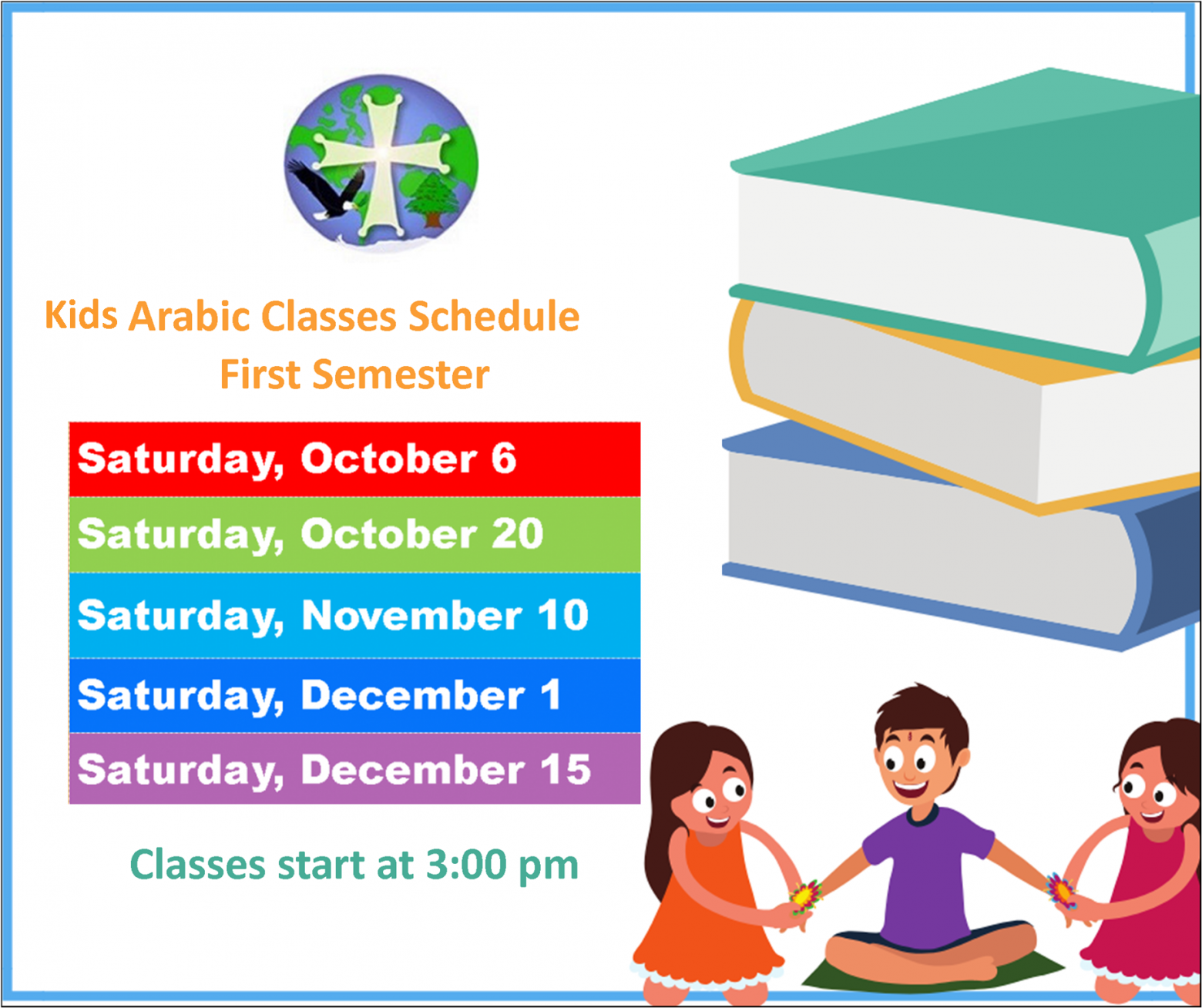 Some dates have Dabke or Choir at 2:00pm
For more information contact Dr. Marlize Ayoub at (714) 402-1644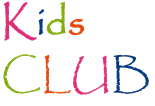 New activities, lots of fun
For kids aged 4-7 and 8-13

Meetings on select Saturdays, 4 - 6 pm. Next activity on October 20, 2018.
Registration ends October 19, 2018. All kids must register to attend.
Registration Fee: Free for kids 4-7, $15 for kids 8-13.

For more information contact Michel Kamel at (949) 466-7104
Last Week's Collections:

Saturday, 6:00 pm: $84

Sunday, 9:30 am: $623

Sunday, 11:30 am: $1042

Contributions: $500

FaithDirect

-- Auto Pay

Your commitment on a monthly basis helps us better plan and budget

.We couldn't make any of our activities without the contribution of many parishioners like you.Thank you! Kindly Consider your continuous monthly support by auto-pay, through

faithdirect.net

(it is safe and confidential) Parish Code: CA818

Seventh Sunday after Holy Cross

Romans 12:9-21—Mutual Love
Let love be sincere; hate what is evil, hold on to what is good; love one another with mutual affection; anticipate one another in showing honor. Do not grow slack in zeal, be fervent in spirit, serve the Lord. Rejoice in hope, endure in affliction, persevere in prayer. Contribute to the needs of the holy ones, exercise hospitality. Bless those who persecute you, bless and do not curse them. Rejoice with those who rejoice, weep with those who weep. Have the same regard for one another; do not be haughty but associate with the lowly; do not be wise in your own estimation. Do not repay anyone evil for evil; be concerned for what is noble in the sight of all. If possible, on your part, live at peace with all. Beloved, do not look for revenge but leave room for the wrath; for it is written, "Vengeance is mine, I will repay, says the Lord." Rather, "if your enemy is hungry, feed him; if he is thirsty, give him something to drink; for by so doing you will heap burning coals upon his head." Do not be conquered by evil but conquer evil with good.

Matthew 25:31-46—The Judgment of the Nations
"When the Son of Man comes in his glory, and all the angels with him, he will sit upon his glorious throne, and all the nations will be assembled before him. And he will separate them one from another, as a shepherd separates the sheep from the goats. He will place the sheep on his right and the goats on his left. Then the king will say to those on his right, 'Come, you who are blessed by my Father. Inherit the kingdom prepared for you from the foundation of the world. For I was hungry and you gave me food, I was thirsty and you gave me drink, a stranger and you welcomed me, naked and you clothed me, ill and you cared for me, in prison and you visited me.' Then the righteous will answer him and say, 'Lord, when did we see you hungry and feed you, or thirsty and give you drink? When did we see you a stranger and welcome you, or naked and clothe you? When did we see you ill or in prison, and visit you?' And the king will say to them in reply, 'Amen, I say to you, whatever you did for one of these least brothers of mine, you did for me.' Then he will say to those on his left, 'Depart from me, you accursed, into" the eternal fire prepared for the devil and his angels. For I was hungry and you gave me no food, I was thirsty and you gave me no drink, a stranger and you gave me no welcome, naked and you gave me no clothing, ill and in prison, and you did not care for me.' Then they will answer and say, 'Lord, when did we see you hungry or thirsty or a stranger or naked or ill or in prison, and not minister to your needs?' He will answer them, 'Amen, I say to you, what you did not do for one of these least ones, you did not do for me.' And these will go off to eternal punishment, but the righteous to eternal life."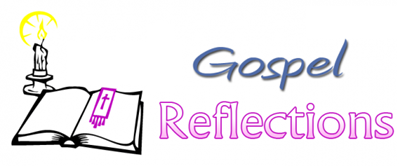 October 28, 2018
7th week after Holy Cross

Mt 25:31-46
Margaret Ghosn mshf

Are we generous with our time? Do we offer care to others? Can we lavish our love to those in need? Is our money spent on those who need assistance? Today's parable makes it clear we must do these things.
God is love. God loves us. God made us capable to love. To do anything else would make us less in the image of God. So in today's parable of the Judgement of the Nations, it is clear that God's final judgement will be based on how much we loved or failed to love.
We are not talking about sentimental or passionate love. It is a love that we are all capable of. A love that respects the dignity of every person we meet. A love that is known by its compassion for the plight of others. A love that moves us to act for justice. A love that desires truth and leans towards goodness.
In recent times we hear much about how our mobiles are dumbing us down. So fixated to our screens, we are forgetting what it means to be truly and fully human. We have traded our human freedom for robotic behaviour. Today's Gospel is a timely reminder to get our eyes and lives away from our gadgets and focus them on others who are crying out for help. Amen
Pastor: Msgr. Antoine Bakh

email: fr.bakh@johnmaron.org




Pastoral Assistant: Eliane Cury

Administrative Assistant: Marale Kanaan

email: secretary@johnmaron.org




Subdeacon: Charles Doche (949) 939-4113

Sr. Laure Attieh: 657-262-8136

Sr. Martha Mechleb: 657-262-8316




Council: Dr. Robby Ayoub 714 402-0090

Stewardship: Bob Hamra Jr. 714-520-3222

Head Ushers: Joseph Yezbak & Tony Khoury

Choir: Dr. Anthony Elkhoueiry

League: Marie Ghanimeh marieghanimeh@gmail.com

Women's Society: Rita Khattar 562-773-8994

Young Adults: Tarah Boustani

Youth Group: Andrea Doche 949- 648-9425

Kids Club: Dr. Michel Kamel & Rima Abi-Abdallah

Parish Outreach: Holly Risha 562- 900-7270

Religious Ed: Marie Therese Abboud

(714) 615-8952

Arabic Classes: Dr. Marlize Ayoub 714-402-1644

Kitchen Committee: Gine Lazo (714) 322-5219
CONFESSIONS:
Before Liturgy
WEDDINGS:
Allow 6 months
BAPTISMS:
Allow 1 month.