The Year of Our Lord 2018, October 21, Sixth Sunday after Holy Cross
Liturgy of the Word pg. 606, Creed pg. 748
Anaphora of St. Mark, pg. 835
- Sunday 9:30 am 11:30 am Liturgies are offered for your intentions.
Weekday Liturgy:


- Wednesday, October 24, 7:00pm
- Thursday, October 25, 7:00pm with Adoration till 8:00pm
- Friday, October 26, 7:00pm
- Saturday, October 27, 6:00pm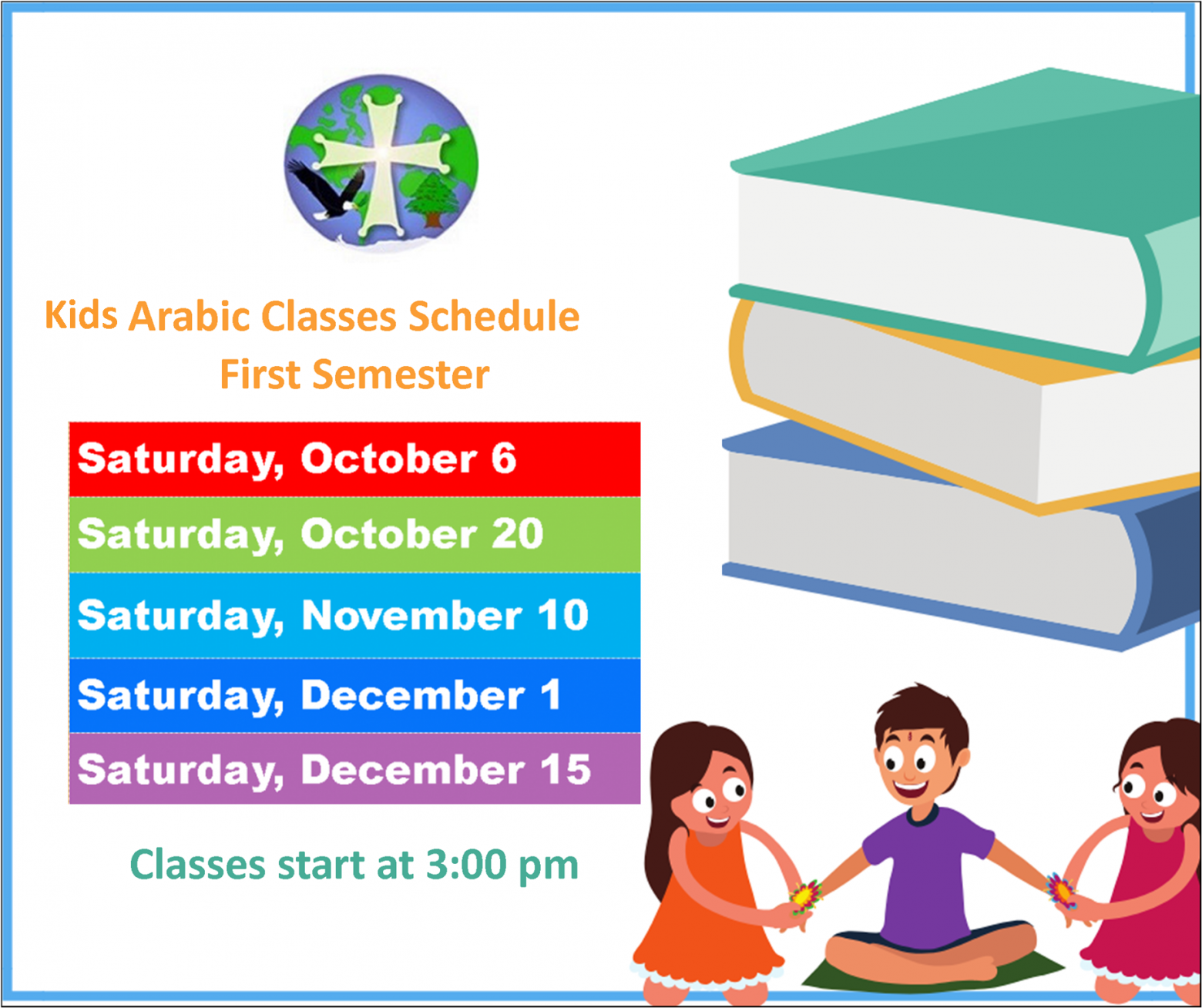 Some dates have Dabke or Choir at 2:00pm
For more information contact Dr. Marlize Ayoub at (714) 402-1644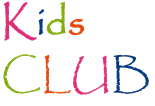 New activities, lots of fun
For kids aged 4-7 and 8-13

Meetings on select Saturdays, 4 - 6 pm. Next activity on October 20, 2018.
Registration ends October 19, 2018. All kids must register to attend.
Registration Fee: Free for kids 4-7, $15 for kids 8-13.

For more information contact Michel Kamel at (949) 466-7104
Last Week's Collections:

Saturday, 6:00 pm: $237

Sunday, 9:30 am: $737

Sunday, 11:30 am: $1047

Contributions: $565

FaithDirect

-- Auto Pay

Your commitment on a monthly basis helps us better plan and budget

.We couldn't make any of our activities without the contribution of many parishioners like you.Thank you! Kindly Consider your continuous monthly support by auto-pay, through

faithdirect.net

(it is safe and confidential) Parish Code: CA818

Sixth Sunday after Holy Cross

Galatians 6:1-10 — Life in the Community of Christ
Even if a person is caught in some transgression, you who are spiritual should correct that one in a gentle spirit, looking to yourself, so that you also may not be tempted. Bear one another's burdens, and so you will fulfill the law of Christ. For if anyone thinks he is something when he is nothing, he is deluding himself. Each one must examine his own work, and then he will have reason to boast with regard to himself alone, and not with regard to someone else; for each will bear his own load. One who is being instructed in the word should share all good things with his instructor. Make no mistake: God is not mocked, for a person will reap only what he sows, because the one who sows for his flesh will reap corruption from the flesh, but the one who sows for the spirit will reap eternal life from the spirit. Let us not grow tired of doing good, for in due time we shall reap our harvest, if we do not give up. So then, while we have the opportunity, let us do good to all, but especially to those who belong to the family of the faith.

Matthew 25:14-30—The Parable of the Talents
"It will be as when a man who was going on a journey called in his servants and entrusted his possessions to them. To one he gave five talents; to another, two; to a third, one--to each according to his ability. Then he went away. Immediately the one who received five talents went and traded with them, and made another five. Likewise, the one who received two made another two. But the man who received one went off and dug a hole in the ground and buried his master's money. After a long time the master of those servants came back and settled accounts with them. The one who had received five talents came forward bringing the additional five. He said, 'Master, you gave me five talents. See, I have made five more.' His master said to him, 'Well done, my good and faithful servant. Since you were faithful in small matters, I will give you great responsibilities. Come, share your master's joy.' Then the one who had received two talents also came forward and said, 'Master, you gave me two talents. See, I have made two more.' His master said to him, 'Well done, my good and faithful servant. Since you were faithful in small matters, I will give you great responsibilities. Come, share your master's joy.' Then the one who had received the one talent came forward and said, 'Master, I knew you were a demanding person, harvesting where you did not plant and gathering where you did not scatter; so out of fear I went off and buried your talent in the ground. Here it is back.' His master said to him in reply, 'You wicked, lazy servant! So you knew that I harvest where I did not plant and gather where I did not scatter? Should you not then have put my money in the bank so that I could have got it back with interest on my return? Now then! Take the talent from him and give it to the one with ten. For to everyone who has, more will be given and he will grow rich; but from the one who has not, even what he has will be taken away. And throw this useless servant into the darkness outside, where there will be wailing and grinding of teeth.'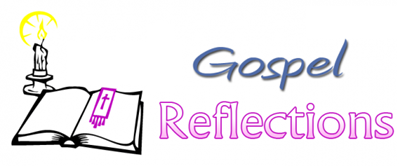 October 21, 2018
6th week after Holy Cross

Mt 25:14-30
Margaret Ghosn mshf
This Sunday's Gospel presents us with the Parable of the talents. Three people are given the opportunity to show their abilities but not all of them live up to expectations.
Life can be difficult and opportunities are few and far between at times. However, opportunities will present themselves to us. It is whether we view these occasions as opportunities or not that will determine the outcome. For two of the three slaves in today's parable, they saw the call to responsibility and job promotion as an opportunity to do more, to prove to others they are capable. They are the type of person who takes initiative, thinks positively, is willing to try something new and challenging.
On the other hand, one of the slaves saw the opportunity given to him as burdensome. He made excuses for his lack of effort and success by blaming his Master. This is where he got it all wrong. One cannot go through life with negativity towards one and all. Yes, there may be circumstances that one may not agree with, but when one is given responsibility for something, that is the golden opportunity to do something positive about the situation, rather than do nothing. Otherwise you just let the opportunity pass you by. As the Master says to the slave, 'Then you ought to have invested my money with the bankers, and on my return I would have received what was my own with interest' (v27).
So don't let opportunities pass you by because you are disgruntled. Take every chance as an opportunity to do what is best for all. Amen
Pastor: Msgr. Antoine Bakh

email: fr.bakh@johnmaron.org




Pastoral Assistant: Eliane Cury

Administrative Assistant: Marale Kanaan

email: secretary@johnmaron.org




Subdeacon: Charles Doche (949) 939-4113

Sr. Laure Attieh: 657-262-8136

Sr. Martha Mechleb: 657-262-8316




Council: Dr. Robby Ayoub 714 402-0090

Stewardship: Bob Hamra Jr. 714-520-3222

Head Ushers: Joseph Yezbak & Tony Khoury

Choir: Dr. Anthony Elkhoueiry

League: Marie Ghanimeh marieghanimeh@gmail.com

Women's Society: Rita Khattar 562-773-8994

Young Adults: Tarah Boustani

Youth Group: Andrea Doche 949- 648-9425

Kids Club: Dr. Michel Kamel & Rima Abi-Abdallah

Parish Outreach: Holly Risha 562- 900-7270

Religious Ed: Marie Therese Abboud

(714) 615-8952

Arabic Classes: Dr. Marlize Ayoub 714-402-1644

Kitchen Committee: Gine Lazo (714) 322-5219
CONFESSIONS:
Before Liturgy
WEDDINGS:
Allow 6 months
BAPTISMS:
Allow 1 month.