The Year of Our Lord 2018, June 3, Third Week of Pentecost
Liturgy of the Word pg. 425, Creed pg. 748
Anaphora of St James pg. 835
- 9:30 am, Liturgy
is offered for your intentions
- 11:30 am, Liturgy
is offered

as a 40-day Memorial for the repose of the soul of Issam Karam, as requested by his wife, Rita Karam

and family. May he rest in God's eternal peace.
Weekday Liturgy

-Wednesday, June 6, 7:00 pm
-Thursday, June 7, 7:00 pm
-Friday, June 8, 7:00 pm
-Saturday, June 9, 6:00 pm
Are you or anyone in your family graduating this year?
We would like to Celebrate you!
Send us the Graduate's Full Name, picture, Class, and contact (email and cell phone if above 18 years old) and come join us June 10th at the 11.30 Liturgy and after, to congrats, pray and celebrate together.
Please send your emails to: elianecury@johnmaron.org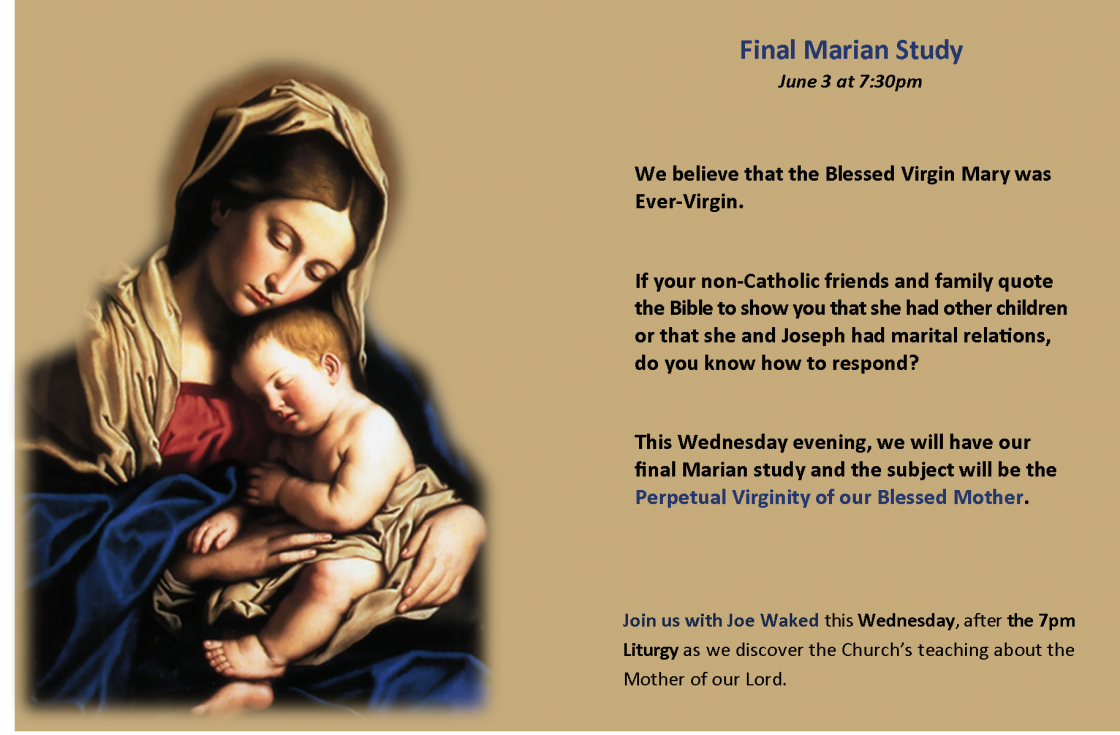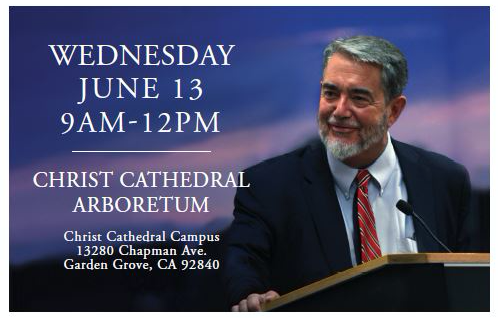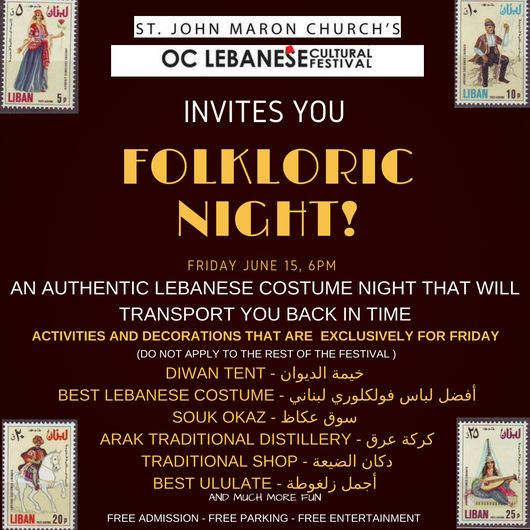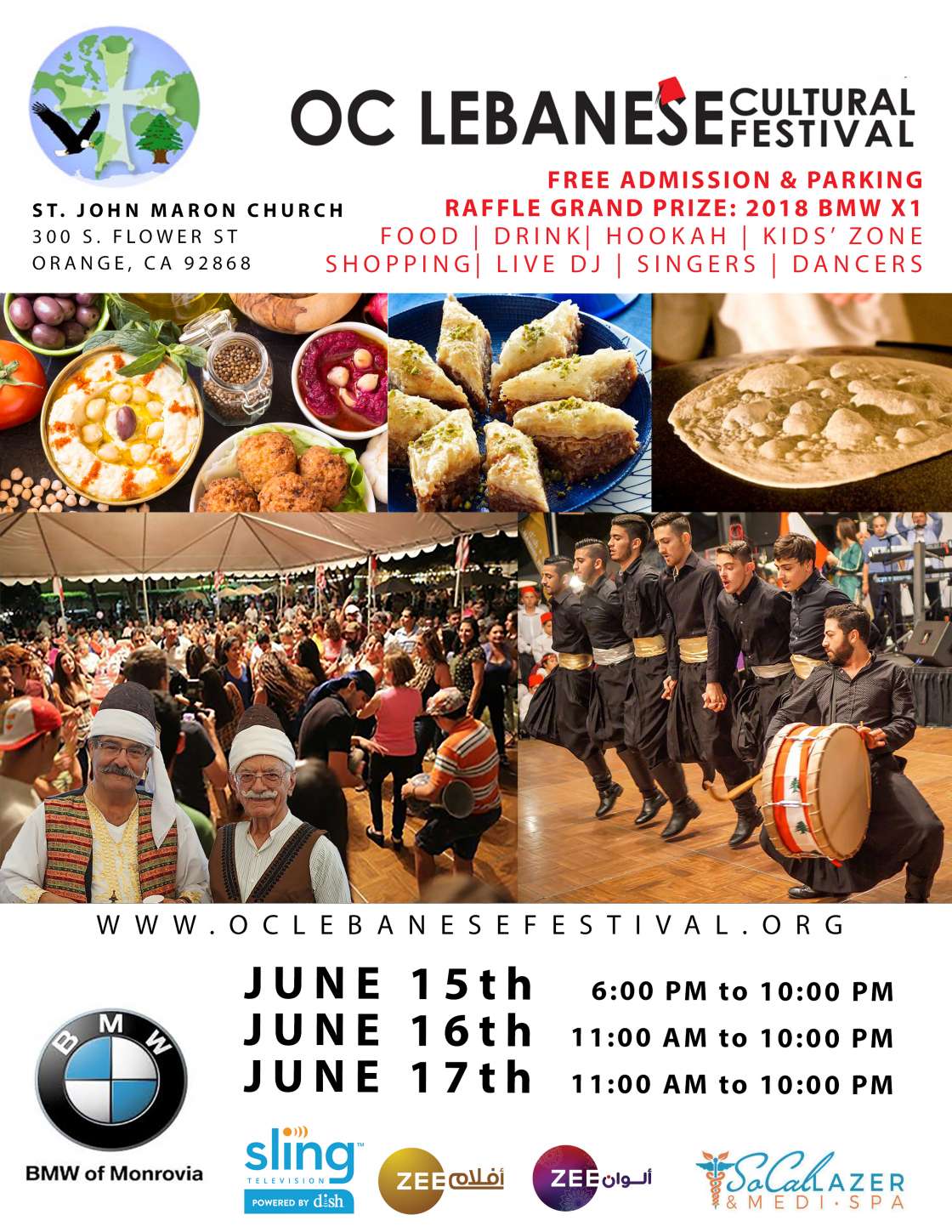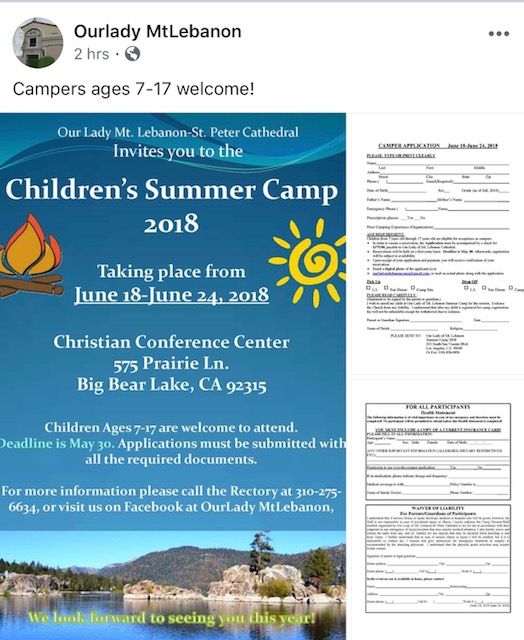 Last Week's Collections:
Saturday, 6:00 pm: $127
Sunday, 9:30 am: $543
Sunday, 11:30 am: $873

FaithDirect
Your commitment on a monthly basis helps us better plan and budget
.We couldn't make any of our activities without the contribution of many parishioners like you.Thank you! Kindly Consider your continuous monthly support by auto-pay, through
faithdirect.net

(it is safe and confidential) Parish Code: CA818

The Third Week of Pentecost
1 Corinthians 2:1-10 — The True Wisdom
When I came to you, proclaiming the mystery of God, I did not come with sublimity of words or of wisdom. For I resolved to know nothing while I was with you except Jesus Christ, and him crucified. I came to you in weakness and fear and much trembling, and my message and my proclamation were not with persuasive words of wisdom, but with a demonstration of spirit and power, so that your faith might rest not on human wisdom but on the power of God. Yet we do speak a wisdom to those who are mature, but not a wisdom of this age, nor of the rulers of this age who are passing away. Rather, we speak God's wisdom, mysterious, hidden, which God predetermined before the ages for our glory, and which none of the rulers of this age knew; for if they had known it, they would not have crucified the Lord of glory. But as it is written: "What eye has not seen, and ear has not heard, and what has not entered the human heart, what God has prepared for those who love him," this God has revealed to us through the Spirit. For the Spirit scrutinizes everything, even the depths of God.
John 14:21-27 — The Advocate
The Lord Jesus says: "Whoever has my commandments and observes them is the one who loves me. And whoever loves me will be loved by my Father, and I will love him and reveal myself to him." Judas, not the Iscariot, said to him, "Master, then what happened that you will reveal yourself to us and not to the world?" Jesus answered and said to him, "Whoever loves me will keep my word, and my Father will love him, and we will come to him and make our dwelling with him. Whoever does not love me does not keep my words; yet the word you hear is not mine but that of the Father who sent me. "I have told you this while I am with you. The Advocate, the Holy Spirit that the Father will send in my name-he will teach you everything and remind you of all that I told you. Peace I leave with you; my peace I give to you. Not as the world gives do I give it to you. Do not let your hearts be troubled or afraid."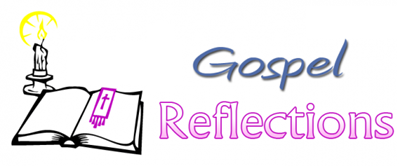 Jn 14:21-27 Peace is yours
'Peace I leave with you' (v27). The greatest gift is given to us from Christ. To have peace of heart and mind. If peace is at our center, then we have nothing to fear or doubt.
Wisdom is when one can find their inner core, their center, where peace is. It is in our depths that God's Spirit of truth dwells. In our silence we realize nothing really matters but God. Nothing should trouble our souls if we have the love of God. All thing belong to God and God is here, present always. That is our peace, our comfort, and our hope.
'Do not let your hearts be troubled, and do not let them be afraid' (v27). All too often we find ourselves getting worked up, angry, frightened or bitter. It is not our best selves. God is calling us to a deeper response. The daily distractions, temptations, annoyances, disappointments and justices will frustrate us and coax the worst out of one. Yet there is much more than the current picture. God calls us to a deeper response, from our core where peace is. A response built on forgiveness and love, an attitude of holiness, a practice of patient prayer and acts of hope.
So do yourself a favor – slow down, let go and allow God's Spirit of peace to guide you through whatever circumstances you find yourself. Amen
CLERGY & STAFF
Pastor: Msgr. Antoine Bakh
email: fr.bakh@johnmaron.org
Pastoral Assistant: Eliane Cury
email: elianecury@johnmaron.org
Subdeacon: Charles Doche
Sr. Laure Attieh: 657-262-8136
Sr. Martha Mechleb: 657-262-8316
BOARDS
Council: Dr. Robby Ayoub 714 402-0090
Stewardship: Bob Hamra Jr. 714-520-3222
LITURGICAL
Head Ushers: Joseph Yezbak & Tony Khoury
Choir: Dr. Anthony Elkhoueiry
CLUBS
League: Marie Ghanimeh marieghanimeh@gmail.com
Women's Society: Rita Khattar 562-773-8994
Young Adults: Tarah Boustani
Youth Group: Andrea Doche 949- 648-9425
Kids Club: Dr. Michel Kamel, Rania Khoury
COMMITTEES
Parish Outreach: Holly Risha 562- 900-7270
Religious Ed: Marie Therese Abboud
(714) 615-8952
Arabic Classes: Dr. Marlize Ayoub 714-402-1644
Kitchen Committee: Gine Lazo (714) 322-5219
CONFESSIONS:
Before Liturgy
WEDDINGS:
Allow 6 months
BAPTISMS:
Allow 1 month.