The Year of Our Lord 2018, May 27, Sunday of the Most Holy Trinity
Liturgy of the Word pg. 416, Creed pg. 748
Anaphora of St John Chrysostom pg. 876
- 9:30 am, Liturgy
is offered for your intentions
- 11:30 am, Liturgy
is offered as a 40-day memorial for the repose of the soul of Bishop George Scandar, as requested by his nephew, Najib (Shirley) Scandar and family. May he rest in the peace of Christ
.
- [3:00pm Liturgy will be offered as a 40-day memorial for the repose of the soul of Yvonne Lahad, as requested by her Daughter Claude (Robert) Hitti and family. May she rest in the Peace of Christ.]

Sunday, June 3, 11:30 am Liturgy will be offered as a 40-day Memorial for the repose of the soul of Issam Karam, as requested by his wife, Rita Karam
and family. May he rest in God's eternal peace.
Weekday Liturgy

-Wednesday, May 30, 7:00 pm
-Thursday, May 31, 7:00 pm - Marian Devotions
-Friday, June 1, 7:00 pm - Sacred Heart
-Saturday, June 2, 6:00 pm - Immaculate Heart
Funeral Notice for Mr. George Saad
We regret to announce the passing away of Mr. George Saad last Wednesday. He is survived by his two daughters, Soha and Sally, and son, Mark, and 3 brothers and 2 sisters: Elias Saad (brother) and family, Salem Saad (brother) and family, Salma Saker (sister) and family, Abraham Saad (brother) and family, Georgette Geha (sister) and family.
The funeral Liturgy for the repose of his soul will be held on Tuesday, May 29, at 11:00 am at St. John Maron Church, 300 South Flower Street, Orange, CA 92868. Burial will take place immediately after the service at Memory Garden Memorial Park & Mortuary, 455 West Central Ave, Brea, CA 92821, followed by a mercy meal.
The family has requested that donations be made to St. John Maron Church instead of Flowers.
George is preceded in death by his late wife, Renee. He loved his wife and children and family. May he rest in eternal peace.
Feeding The Homeless with the MYA
Thank you to those who donated and participated in the MYA Feed the Homeless event May 20th. We were blessed enough to feed and distribute 300 food and hygiene items to the homeless of Orange County on May 20, 2018. Thank you to all the sponsors who donated items and to all of those who volunteered! It was truly a blessed day to be remembered!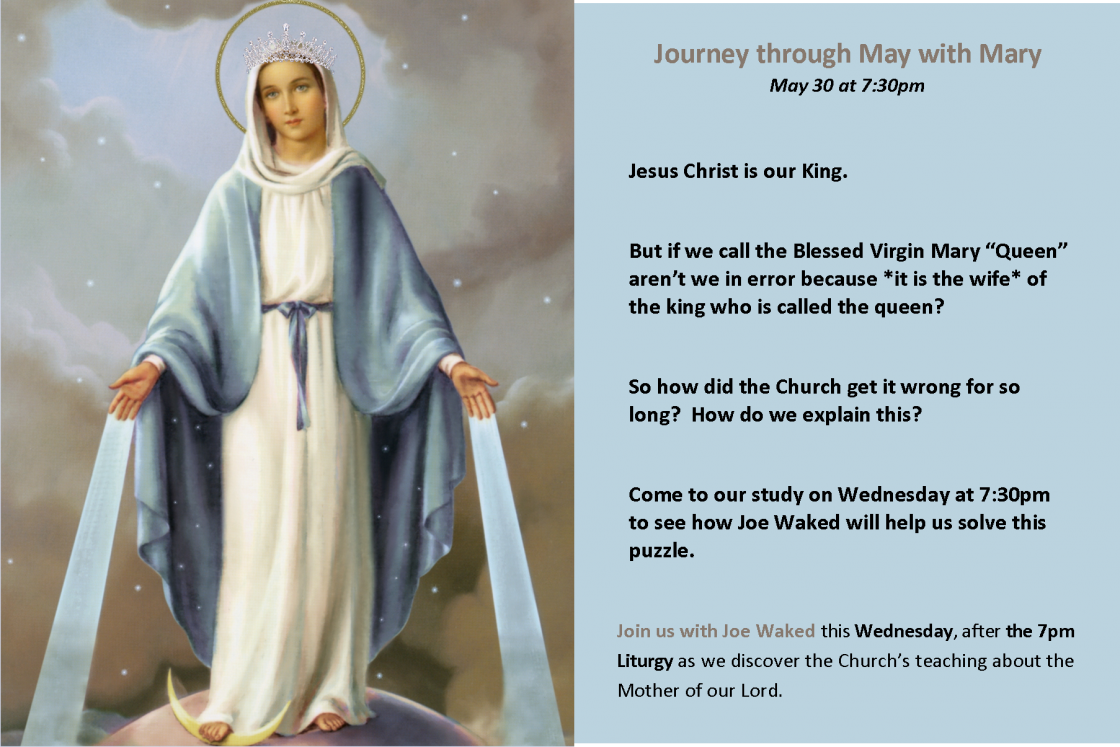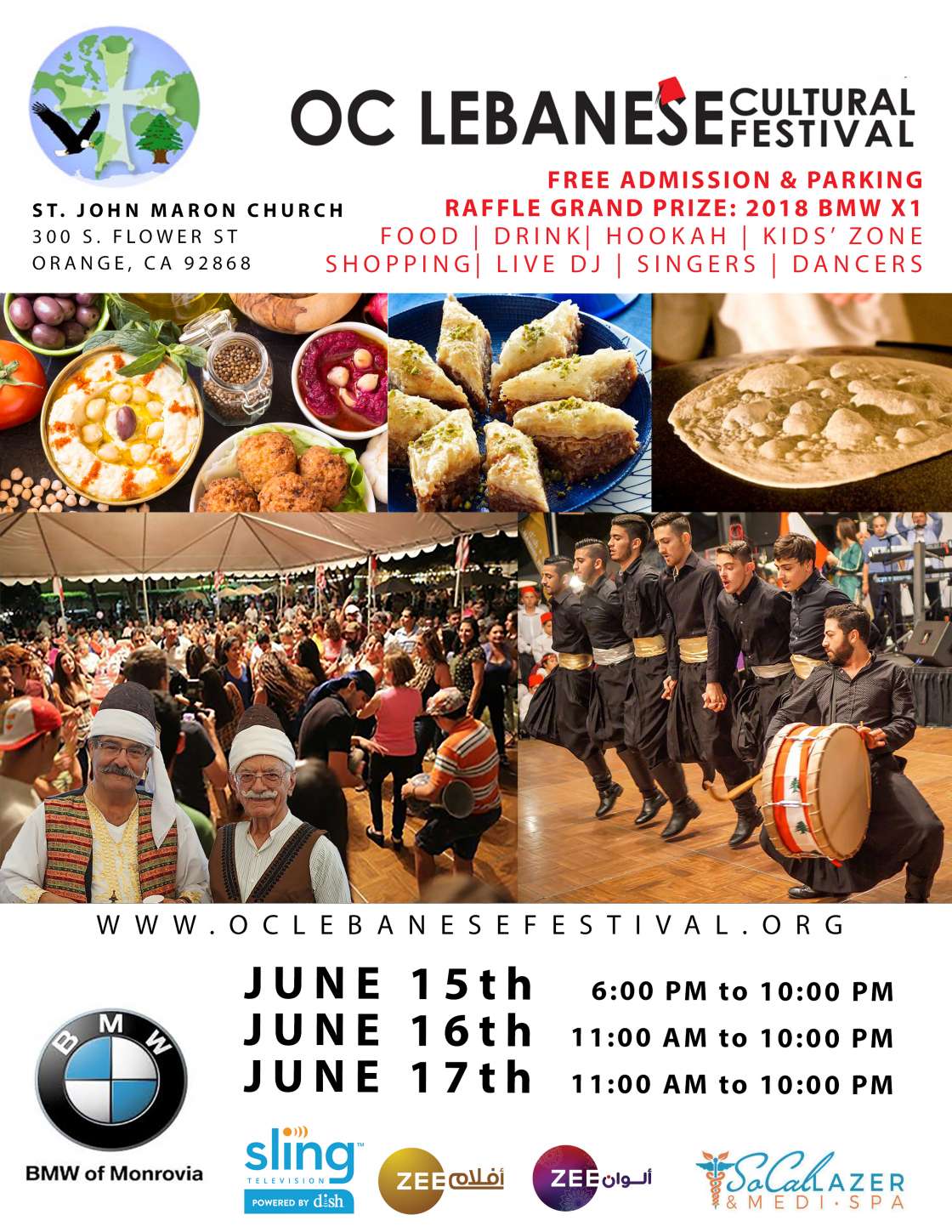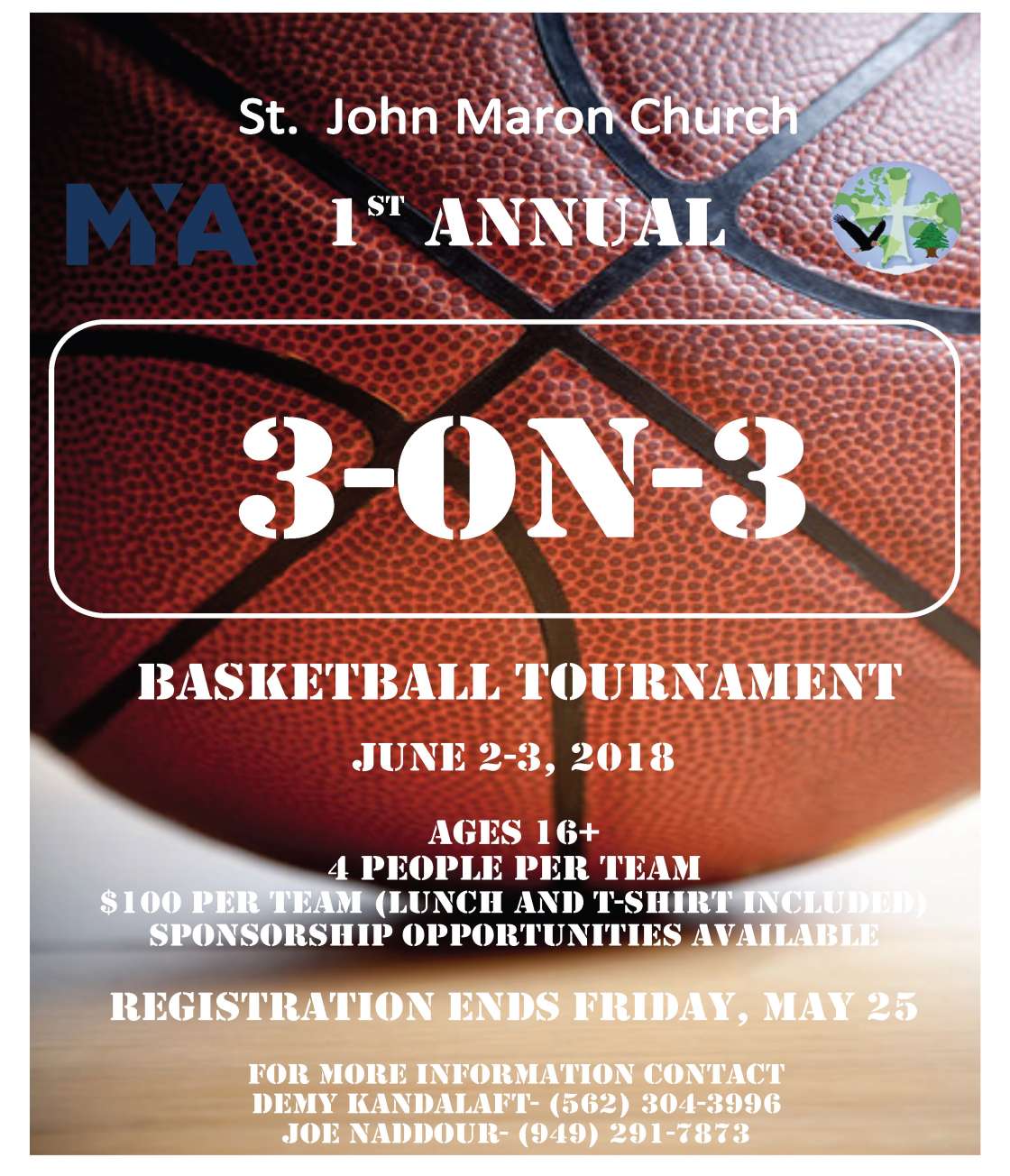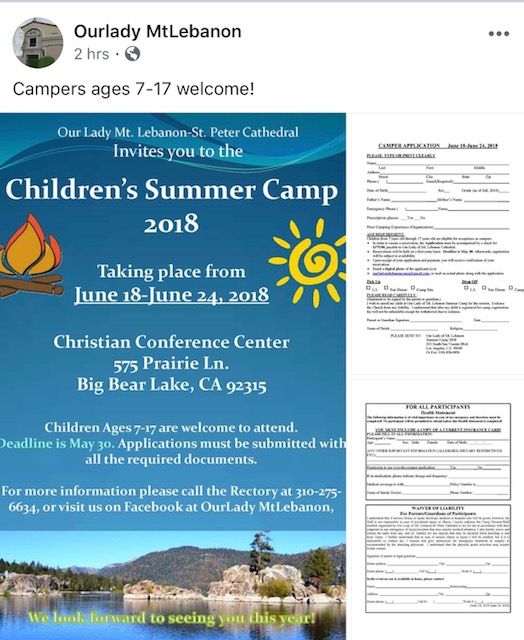 Last Week's Collections:
Ave Maria Recital: $ 204
Saturday, 6:00 pm: $170
Sunday, 9:30 am: $416
Sunday, 11:30 am: $971
2nd Collection: $479

FaithDirect
Your commitment on a monthly basis helps us better plan and budget
.We couldn't make any of our activities without the contribution of many parishioners like you.Thank you! Kindly Consider your continuous monthly support by auto-pay, through
faithdirect.net

(it is safe and confidential) Parish Code: CA818

Romans 11:25-36—God's Irrevocable Call/ Triumph of God's Mercy
I do not want you to be unaware of this mystery, so that you will not become wise in your own estimation: a hardening has come upon Israel in part, until the full number of the Gentiles comes in, and thus all Israel will be saved, as it is written: "The deliverer will come out of Zion, he will turn away godlessness from Jacob; and this is my covenant with them when I take away their sins." In respect to the gospel, they are enemies on your account; but in respect to election, they are beloved because of the patriarchs. For the gifts and the call of God are irrevocable. Just as you once disobeyed God but have now received mercy because of their disobedience, so they have now disobeyed in order that, by virtue of the mercy shown to you, they too may now receive mercy. For God delivered all to disobedience, that he might have mercy upon all. Oh, the depth of the riches and wisdom and knowledge of God! How inscrutable are his judgments and how unsearchable his ways! "For who has known the mind of the Lord or who has been his counselor?" "Or who has given him anything that he may be repaid?"" For from him and through him and for him are all things. To him be the glory forever. Amen.
Matthew 28:16-20—The Commissioning of the Disciples
The eleven disciples went to Galilee, to the mountain to which Jesus had ordered them. When they saw him, they worshiped, but they doubted. Then Jesus approached and said to them, "All power in heaven and on earth has been given to me. Go therefore and make disciples of all nations, baptizing them in the name of the Father and of the Son and of the Holy Spirit, teaching them to observe all that I have commanded you. And behold, I am with you always, until the end of the age."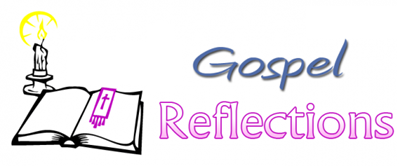 Jesus commands attention. He draws us to him and we are transfixed. He gives us the Holy Spirit to transform us into disciples of Christ.
In Matthew's Gospel account he commences the life of Jesus with people worshiping him. In 2:11 the wise men who saw the infant Jesus, 'knelt down and paid him homage.' At the end of Matthew's Gospel, we read at the final appearance of the Resurrected Jesus that of the eleven disciples, 'When they saw him, they worshiped him' in Mt 28:17. However, it also adds, 'but some doubted.'
Jesus throughout his life was a contentious figure. There were believers and there were non-believers. People came from far and wide, like the wise men at the birth, and were able to recognize Jesus for who he was. Yet people closest to Jesus, including disciples, had their doubts. Today we have ardent believers, fickle believers, and those who downright refuse to believe in Jesus.
Yet in today's Gospel the final commission to the disciples is clear, 'Go therefore and make disciples of all nations' (v18). Faith in Jesus is not a private matter only. Yes, it is a personal choice, but it propels one to spread the Good News, to want and to so desire the person of Jesus to be known, loved and worshiped by all.
We can't let the memory of Jesus die because of indifference. Jesus is life changing. So we pray for an awakening, for eyes to see and ears to hear and for hearts of flesh, so that Jesus can be universally known and embraced. Amen
CLERGY & STAFF
Pastor: Msgr. Antoine Bakh
email: fr.bakh@johnmaron.org
Pastoral Assistant: Eliane Cury
email: elianecury@johnmaron.org
Subdeacon: Charles Doche
Sr. Laure Attieh: 657-262-8136
Sr. Martha Mechleb: 657-262-8316
BOARDS
Council: Dr. Robby Ayoub 714 402-0090
Stewardship: Bob Hamra Jr. 714-520-3222
LITURGICAL
Head Ushers: Joseph Yezbak & Tony Khoury
Choir: Dr. Anthony Elkhoueiry
CLUBS
League: Marie Ghanimeh marieghanimeh@gmail.com
Women's Society: Rita Khattar 562-773-8994
Young Adults: Tarah Boustani
Youth Group: Andrea Doche 949- 648-9425
Kids Club: Dr. Michel Kamel, Rania Khoury
COMMITTEES
Parish Outreach: Holly Risha 562- 900-7270
Religious Ed: Marie Therese Abboud
(714) 615-8952
Arabic Classes: Dr. Marlize Ayoub 714-402-1644
Kitchen Committee: Gine Lazo (714) 322-5219
CONFESSIONS:
Before Liturgy
WEDDINGS:
Allow 6 months
BAPTISMS:
Allow 1 month.